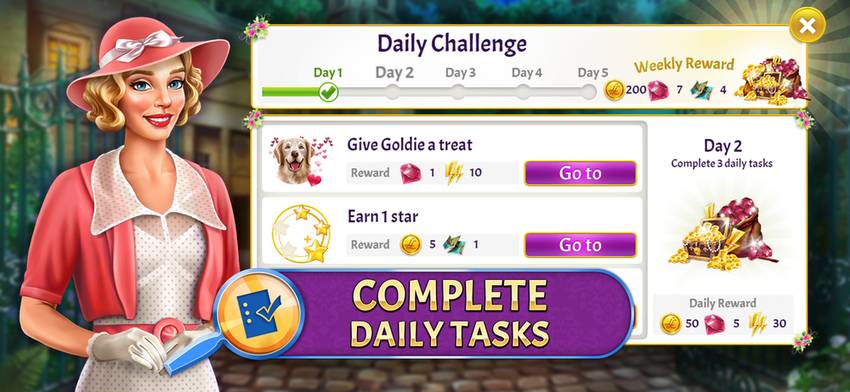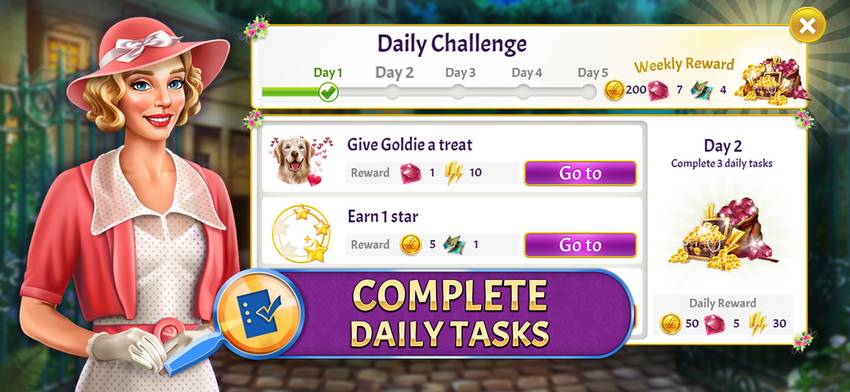 Lynda's Legacy is a hidden object game developed by X3M Labs for Android and IOS. The objective of this hidden object mystery is for the player to find a list of items in a given scene and solve the mystery. The tale takes place in the glamorous 1930s, it's a story about Lynda and her family. Your mission as a player is to reveal the scandalous family secret and find out the mystery behind the death of the Lynda's father. 
Why do I need energy? Energy is required to play the Hidden Object scenes. As a player you will need minimum 30 units of energy for every scene you play. One of the many ways to get the energy is through Daily Rewards, by finishing a hidden object scene, by getting rewards form opening surprise boxes, by spinning the Wheel of Fortune, or you can simply wait for the energy bar to fill up. Your energy bar reload by one unit every minute. For those of you who can't wait for your energy to refill on its own, there is the opportunity to get some energy by watching ads. If you are hungry for more playing and more exploring there is, of course, the opportunity to purchase energy with real money.
Why do I need maps? The Valley has a lot of areas that are inaccessible and that you can't build on. In order to clear these areas and open them up for building, you will have to get maps. Every piece of inaccessible land can be cleared with 5 maps. When you have 5 maps, you just have to click over the spot you want to clear and then click or tap on the button that says clear. Every time you clear an area of the map, you will be rewarded with 3 rubies. If you spot a Surprise Box, just clear that area of the map by using up 5 maps and as a reward you will get 3 rubies and a Surprise Box, which is filled with even more valuable rewards.
Why do I need to look after the Horses? Every time there is an exclamation point over the Ranch that means that some of the horses need to be take care of. The goal of every pedigree horse is to participate in events. That is exactly why you will have to take good care of your horses and prepare them for the next event. After every successfully finished event you will be rewarded with butterflies, which you need to progress in the game.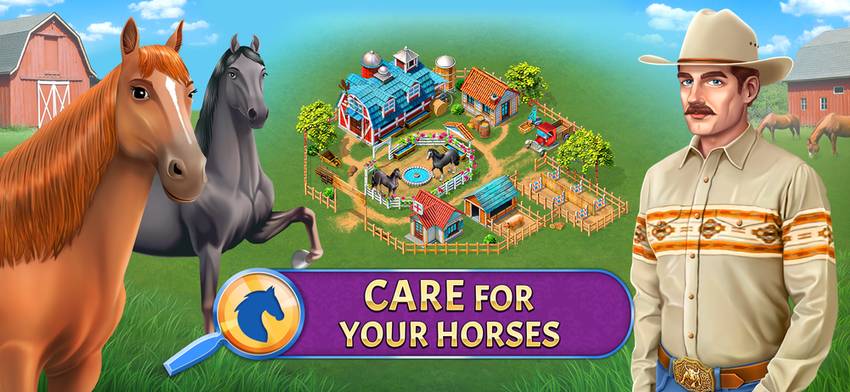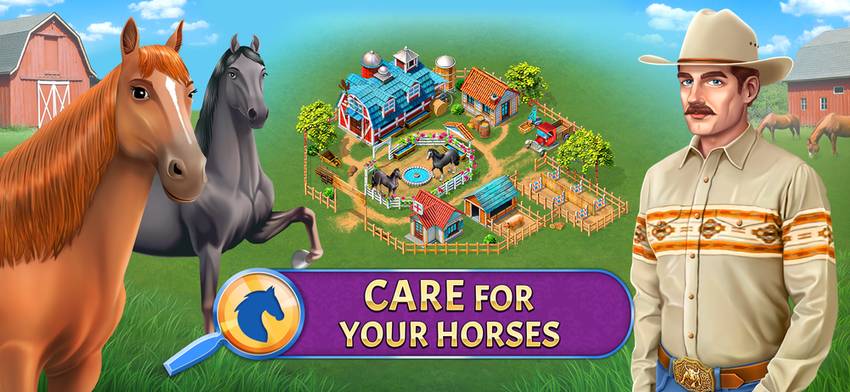 Why do I need Goldie? Goldie is an abandoned dog that found refuge in Lynda's yard. Goldie is best at sniffing out hidden objects when he is well fed, as well as when he has nice collars and fun toys. That is why, if you want Goldie to be quick in finding hidden objects for you, you will have to take good care of him and never let him go hungry.
How to unlock mini games? When you build the Fun House for the first time, you will get the chance to spin the Wheel of Fortune and play the mini game Match 3, which is the only unlocked mini game at that time. Which means that the more you play the game, the more stars you will earn and therefore the more mini games you will unlock. The more mini games you unlock, the more fun you can have in the Fun House, which means getting even more rewards and prizes that will make progressing in the game that much easier.
Why do I need to earn coins and how to get them? Coins are one of the more important virtual goods in the game. With them, you buy the buildings for the valley, horses from the ranch, food for Goldie, and the horses.
Play Lynda's Legacy on your phone or PC: Lynda's Legacy is a fun and thrilling hidden object game with astonishing soundtrack, awesome graphics and a real hidden objects habitat. With that being said, now that you have the basic knowledge on how to play Lynda's Legacy, it's now time to jump back in the game. For those who have yet to download this mystery puzzle game, make sure to download Lynda's Legacy on your Android or IOS phone, or play it on PC for free.