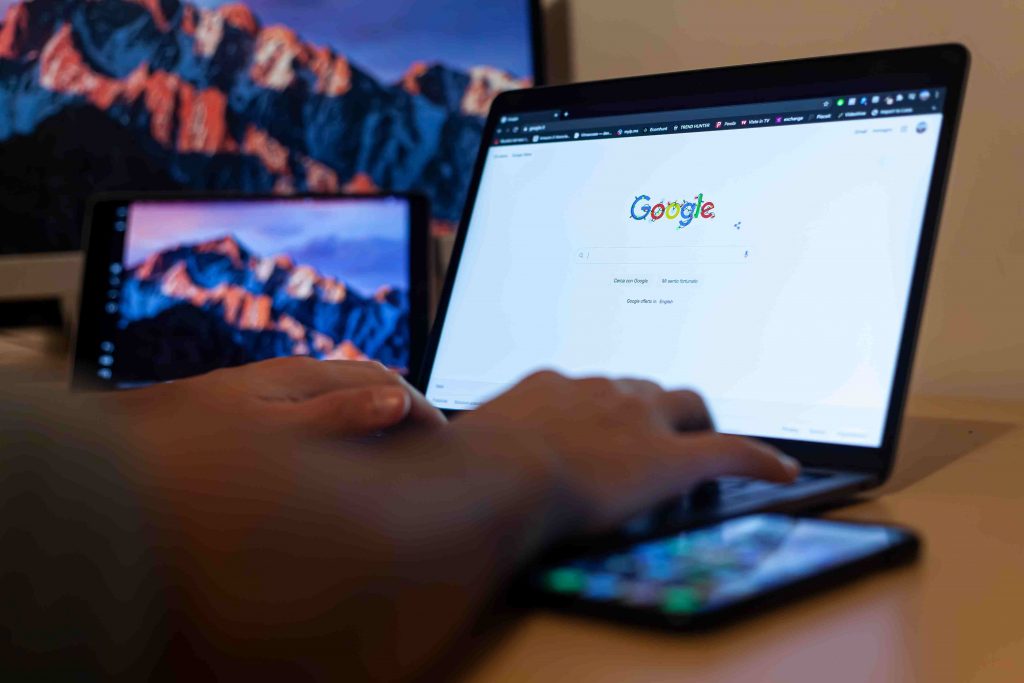 Google is a widely known term nowadays. If asked about Google 24 years ago no one will be able to answerable.  Google's popularity is seen by an elder person to a 5-year-old child. For most people, it is "Google baba". Simple doubts to complex questions are asked and searched by Google. Today it is 23 years old. Google has now become a multinational company that started in the dorm of a college. Let us take a dive into its history and relish its up and down to becoming a multimillionaire company.
Behind Google, there are two masterminds of Computer Science: Larry Page and Sergey Brin. Both of them met at Stanford University in the year 1995. As the computer is made up of complex Maths so Brin's expertise comes into use. Page discovered a system that links one web page to another web page. Together they discovered the Page Rank algorithm. The foundation of the most powerful search engines was laid and launched in 1996 on the private network of Stanford's.
Their inspiration of linking many web pages and seeing the effectiveness of the system. They named their company Googol (inspired by the mathematical term). They shifted their company into the garage of Susan Wojcicki who is now the CEO of YouTube. Sun Microsystem invested $100,000 and incorporated it as Google.
As the company was growing rapidly in 2001 it needed guidance and expert advice for smooth processing. Eric Schmidt's name comes into the light with a background in engineering and experience as CTO of Sun and CEO of Novell. He joined the board of directors and later become the CEO. After staying on the post of CEO for 10 years and seeing the advancement in Google as Google docs and Google Mail, Introduction of YouTube. He take the position of executive chairman and page became the CEO.
In Early 2000, Yahoo tried to acquire Google but it was turned down. Later Google saw various advancements. Let us look at this year wise:
2002: Google news came into light publishing and distributing the media news across the web.
Mid 2003: Google move to a newly leased office with 1000 people and the building become popular by the name of Googleplex.
April 2004: April starting welcomed the storage facility of Gmail with storage up to 1GB. As the company was increasing there is a need to store data. Most of the employers thought this was an April fool prank. The release date was 1st April.
August 2004: 19th of the month the company becomes free from its debt. The company subsided all its angel investors and venture capitalist. Now it is standing as a trillion-dollar company.
February 2005: Google Maps was launched with a facility of searching accommodations like hotels. Later in 2009, Google Maps is available as an application on smartphones.
January 2006: Google had its two achievements first in the form of launching Google as a Search Engine in China. Later in October acquired YouTube while benefitting both the business. Their offices are also separate.
Mid-April 2007: Google started its career in the field of Automation with the help of its products like Google AdSense and Google AdWords. Paid marketing concept came to light while paving a way of earning for Google.
September 2008: The month starting of September has become widely available to all in the form of chrome browsers. Popularly known as "Google Chrome". Within the short span of 4 years, it has become quite popular. But the ending of September is yet to come. With the ownership of Android and launching of the first android phone HTC Dream. Google has started to set its foot in the smartphone-like Google Services.
January 2010: The first smartphone of Google launched in the name of Nexus One.
October 2010: Google started to set foot in the field of AI in the form of hybrid cars.
Google after setting its business in the different fields and providing knowledge according to our needs.
Google stopped to look back. Google stopped its services as a Google reader by providing another alternative in the form of Facebook and Twitter. Nowadays the Google is giving its services in the form of mail, maps, or finding anything in the form of images, videos and text. There are certain apps that you might find useful:
Google Maps: Heading to the next unknown location finding the route. Open the maps and find the shortest and fastest route.
Google Now: It gives us the latest news and updated information.
Google+Local: Finding the nearby shops, restaurants that are recommended by the people in your friend circle.
Google Play Books: Mini library is available on your smartphone.
Google Wallet: Stores all your important debit cards, credit cards for online and store purchases.
Google Voice: Calling a number from your smartphone. No need to dial just ask your phone.
Google Search: You can search for anything by using the search icon.
Google shoppers: This is an app used for comparing prices between online vendors.
Google Goggles: Used for searching based on the image.
Goggle Chrome: This app is used on both the laptop and the smartphones by providing facilities like multiple tabs, incognito mode. This is a widely used browser.
With the work-from-home situations, Google meetings are held.  So Now the Google is working on the features of Google Meet. Google is available to all and in their native language. Keep growing !! Cheers for the upcoming days.