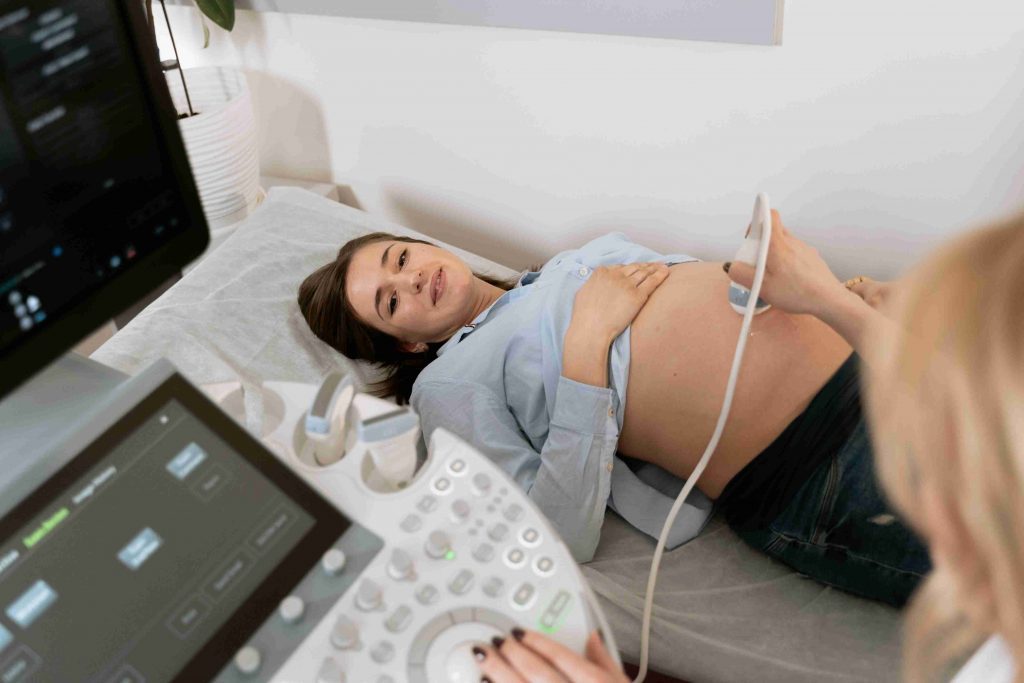 While embracing motherhood many questions emerge in the mother-to-be since the first day of pregnancy, and why not every mother out there wants to put her best in this role. However, this COVID-19 pandemic brought new challenges at every step of life. Hence we are here with this blog in which we will fill the missing pieces of the puzzle of questions that are concerning for pregnant women even veteran moms in the amid of corona crises.
Here we go: 7 Questions You May Have If You're Pregnant During COVID-19
1. Being this stressful is normal at this time!
Pregnancy is quite stressful from the very beginning and this pandemic adding more spices to already a hot question. So if you're too distress about the situation and your pregnancy then we recommend you to connect with professionals like gynecologists and counselors to avoid any complex post-pregnancy outcomes like low birth weight, preterm delivery, and all. And by the way, a little bit of stress is common during pregnancy!
2. Am I at high risk while being pregnant?
Earlier in the pandemic, there is confusing data regarding the risk factors of pregnant women by COVID-19. However, according to gynecologists, pregnant women for a long time show respiratory illness like flu which makes them at higher risk of getting ill. Fortunately, the data we have now can clearly significant that they are at higher risk as there were increasing shreds of evidence that pregnant women hospitalized more due to COVID-19 in comparison to non-pregnant women. Hence while being pregnant you need to be extra vigilant and practice corona-precautions guidelines properly.
3. Is it safe to go to work at this time in this pandemic?
As we all know every working woman eligible for maternity leave around the delivery time. However, being a working woman this question surely comes up in your mind but let's face it, you need to work! It will be good to get work from home opportunities as most of the organizations provided work from home provision to their employees if you are one of them then it's great for you; unfortunately if not then you need to go to work. That time you need to practice social distancing as well as hand hygiene much more and keep in touch with your doctor.
4. Can I pass COVID-19 to my baby?
Well, this one is the most concerning question among pregnant women during this time. As it's significantly proven that COVID-19 is way more contagious hence when you do get positive by it then it's obvious you will be distress about passing it to your baby. Fortunately, it is observed and reported by doctors that vertical transmission of this virus is very rare through placental testing. Hence you need not to worry too much about that but still, you should avoid getting infected as it will bring discomfort to your pregnancy.
5. Does my prenatal care safe in the midst of COVID-19?
Prenatal care is very essential to every pregnant woman out there! Well, in the midst of COVID-19 we are at high alert but it doesn't mean you should neglect your prenatal care because it's vital for you as well as for your baby. However, you should be much keener on it. To keep you and your baby safe many medical centers took extra precautions with their hygiene practices. There were also online prenatal care sessions conducted by them with remote medical checkups. Consult with experts or your doctor regarding it and perform requisite prenatal care at this crucial time. 
6. Is breastfeeding safe?
Normally, new moms ask 'How should I breastfeed my child or how often should I do it', but this COVID-19 situation brings new questions regarding breastfeeding into light i.e. from 'How' they started to ask 'Should I do it or not?'. To clear this doubt of yours let us tell you that breastfeeding is not just the way to feed your baby but it is more than that, it the way to experience a bond between mother and child. Also, mother's milk helps to boost the immunity of the child. Hence breastfeeding is so crucial not just for the baby but for the mom too. So you shouldn't back out from breastfeeding your child!!
7. How should I plan for child care during this pandemic of COVID-19?
This pandemic leaves new moms in the most anticipated yet complicated question that 'How should I plan for my child care?' By taking the situation of COVID-19 into account you should be too cautionary with your planning. Before this pandemic, you have a number of options like invite your parents or in-laws, hire a caretaker, or send your child to daycare but as you know these options are not safe anymore. So what should we do then? At this time you need your close ones to take the role for your child and not to mention by following necessary precautionary steps to avoid any harm. Hence take a good thinking time into this!
In this pandemic, there is no doubt we need to modify our ways of living & hygiene, especially with the little one. We hope that this post will clear your doubts regarding pregnancy & the pandemic. Consult with experts or your gynecologist to get into details for proper pre and post-natal care. We hope and wish a healthy life to you and your child with the whole family!!