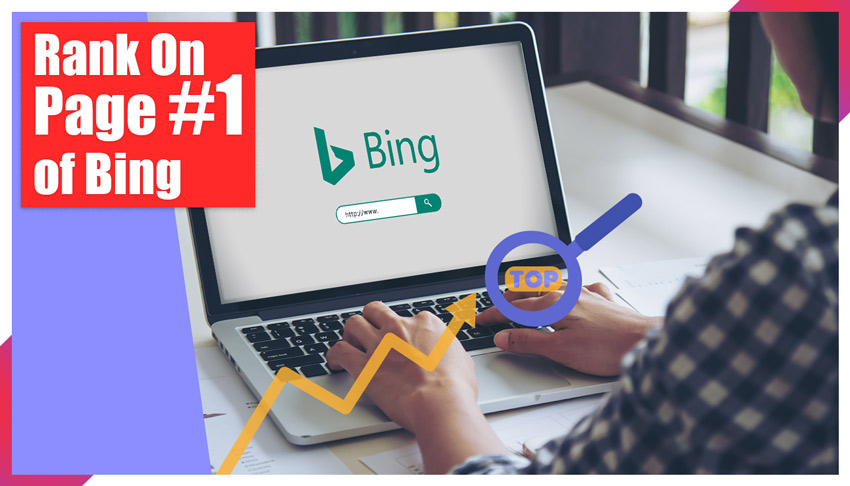 Google has been a dominating figure in the market of search engines, so much so that we forget about the shares of Yahoo and Bing in the industry and is widely utilized for digital marketing for small businesses. When we talk about SEO aka Search Engine Optimization services, we tend to strategize it according to the algorithm of Google, but we should not neglect the percentage of the market occupied by Bing. Thus, here we will give you certain tactics as to how you can increase your rankings in Bing and increase website traffic by utilizing search engine optimization services tailor-made for Bing.
The first question that arises is, why do you focus on customizing SEO for Bing?
Most of the company owners may focus on improving rankings and applying SEO strategies to Google and thus may ignore Bing as a search engine. They may not apply strategies on Bing, and it gives you less competition on the search engine. You can rank higher on Bing due to fewer people vying for the ranking spots despite Bing still being a major part of the search engine industry. If your digital marketing services company chooses to, they can use the gap in Bing to improve your rankings.
BING CONVERSION RATE IS BETTER
An observation made by multiple marketers has proved that Bing seems to have a better conversion rate than Google. The gap in conversion statistics is somewhere around 4-5% which may not seem much but if seen from a digital marketing point of view, is a significant amount. While the reason for this difference I unknown, it is speculated that Bing has more mature users, especially 35+, which gives them more expendable income to invest in companies, and their investment is greatly impacted by the credibility of the company which in turn is influenced by SEO techniques.
Google ranking factors are notoriously deceptive and secretive whereas Bing is very straightforward with its ranking factors. This makes it easier to follow a checklist for ranking higher on Bing as compared to Google. Bing is famously pro-SEO and also provides techniques you can follow to rank higher which makes the overall process way more convenient.
Now that you know the whys of using SEO in Bing, we move to the next step. While we understand the need for SEO for Bing, it is easy to be confused about the actual steps you need to take to follow through with it. Thus, we tell you the steps Bing tells us for a better SEO, which will be presented here:
INDEXATION
Bing requires the pages of your website to be indexed properly to generate website traffic. If your site is indexed, it is easier to find. If Google does not show any indexation issues on your website, it is safe to assume that Bing will also not have any issues as well. However, if your website is new, it may take some time for Bing to find it and go through it extensively. Bing Webmaster Tool is a good way to help in your indexations of the page according to Bing which will help them be detected and crawled through easier.
DIRECT KEYWORDS
Google has various semantics when it comes to SEO, like semantic user and search intent. This is not the case for Bing. Bing does not follow these semantics and has straightforward requirements. For Bing, it is important to use direct keywords instead of trying to find roundabouts like the Google algorithm. Drop the vaguely similar keywords and use the ones which directly concern your business to achieve a better Bing ranking.
ON-PAGE SEO
An amazing strategy for digital marketing for small businesses is the usage of the older method of on-page SEO. Bing emphasizes on-page SEO techniques like optimization of titles and descriptions which are relevant to the queries which are put forward by the users. Meta words and meta descriptions are also a valuable asset when it comes to on-page SEO for Bing and should not be side-lined as unnecessary. Image optimization is also crucial for best results from your on-page SEO with relevant and direct keywords attached to it.
BACKLINKS
For any sort of search engine whether it be Google or Bing, backlinks are extremely important for a website ranking. For those unaware, backlinking is adding links to other websites or pages that direct traffic to your website, and backlinking is a widely used form of off-page SEO. Backlinking and growing your link profile is a great way to fulfill the Bing SEO requirements and is extremely useful in bringing organic website traffic which results in a rank improvement. While the boost may vary from Google to Bing, it is still an effective SEO strategy.
SEO may sometimes seem complicated which is why at Sygnius Digital, which is one of the best search engine optimization service providers and digital marketing services companies, we focus on providing you with top-notch and affordable local SEO services to make sure that your website ranks high on different search engines like Google and Bing. We are among the top digital marketing companies in the world and provide you with customized and affordable SEO services for small businesses so that this concern of yours does not bother you and you can observe the efficient and organic growth of your website. Allow us to be of your assistance.