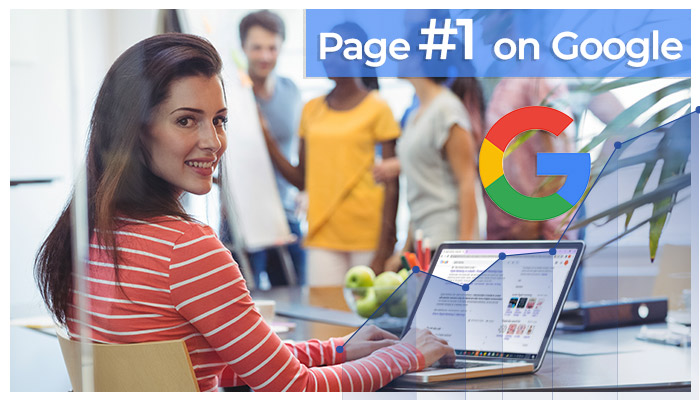 SEO, also known as Search Engine Optimization, is currently one of the biggest tools in digital marketing services used by people all over the world. With more than 85% of the population using Google as their primary search engine, it has become impossible for the marketing industry to overlook the impact search rankings have on a brand's sales and credibility.
Companies nowadays take help from the best SEO service providers they can find in their industry to increase their Google rankings. This not only brings in more traffic to the website in a natural manner, but also allows for a wider range of visibility and a better scope of conversion. It also allows the advertisement to be catered to your target audience instead of being vague and utilizing resources unnecessarily. Due to this necessity, we bring to you the best SEO practice tips to improve your business' google rankings.
Correlate content with search intent
Search intent is an important aspect of SEO in today's times. Search intent, also called user intent, is basically the purpose behind a user's query on search engines. Google has priority focus on websites which fulfil the search intent for users. Google understands the difference between the types of search intents for queries and responds appropriately. To rank your website on first page of Google, you need to not only understand search intent but also incorporate it into your website. The main kinds of search intents are Informational, Navigational, Commercial and Transactional. It is important for you to know the differences and optimize your website according to the type of user intent.
Write suitable title tags and meta descriptions
The clickable headlines which appear in search results on Google are known as title tags and are extremely crucial when it comes to SEO for a website. It is used to provide users with a quick look as to what the website is offering and how it is related to their query. To create title tags which makes people click on your website, it is important to include target keywords, fulfil search intent and keep it concise and yet descriptive. Meta descriptions are a short description of the webpage which is displayed on the SERP. While it does not affect search rankings much, it does impact click-through rate. Having stronger title tags and meta descriptions helps with SEO.
Optimize your images
Images are an extremely important part of a website. Images do not simply end at being an aesthetic. Images, if presented well, have a big influence on user experience. Image optimization can surprisingly be of great help to you in improving your Google search rankings. Choosing the best file format is the first step to this. Maintain the size of the image to ensure that it does not take long time to load as that can negatively impact the user experience. Provide alt text for your optimized images which is basically a caption rich in content and is appropriate regarding the context. Once you maintain such techniques, it can really help you take your page to another level as compared to boring text-only webpages.
Enhance page speed
Page speed is the biggest factor of user experience when it comes to a website. A slow loading web page ends up looking incomplete and unappealing. A longer loading time also causes people to go to other faster loading and dynamic pages and heavily reduces the page traffic. A slow website increases user annoyance, decreases user satisfaction, and also ultimately causes a significant drop in search rankings. Thus, it is important to maintain and enhance the loading speed of your web pages to give an optimum experience.
Build internal linking
Internal linking or interlinking is a great way to improve your website rankings. Interlinking helps you establish an information hierarchy and provides the user with relevant knowledge and information. Interlinking also increases traffic to the different pages of your website and helps Google in understanding your page content.
Optimize user experience
User experience is a great and critical aspect of Google rankings. This is so because Google pays a lot of attention to how the users or visitors engage with your page. This includes the time spent on your page, the times they visit and many such aspects. It all boils down to the type of user experience your website provides to the people which helps you generate organic traffic. Optimizing your site and making it more mobile-friendly or compatible with different types of devices also greatly helps improve user experience.
To conclude, these are some very important tips when it comes down to the utilization of search engine optimization services for your website. Sygnius Digital, which is one of the best SEO service providers, is a reputed company in the industry focusing on search engine optimization services for businesses. SEO services are nowadays incorporated by all types of companies and make up a significant portion of digital marketing services for businesses. Our company provides some of the best SEO services for businesses which are customized to your company and website needs and help you in your journey to improve the Google rankings. Contact us today to find out how SEO services and strategies can completely transform your brand via the new technologies of digital marketing.