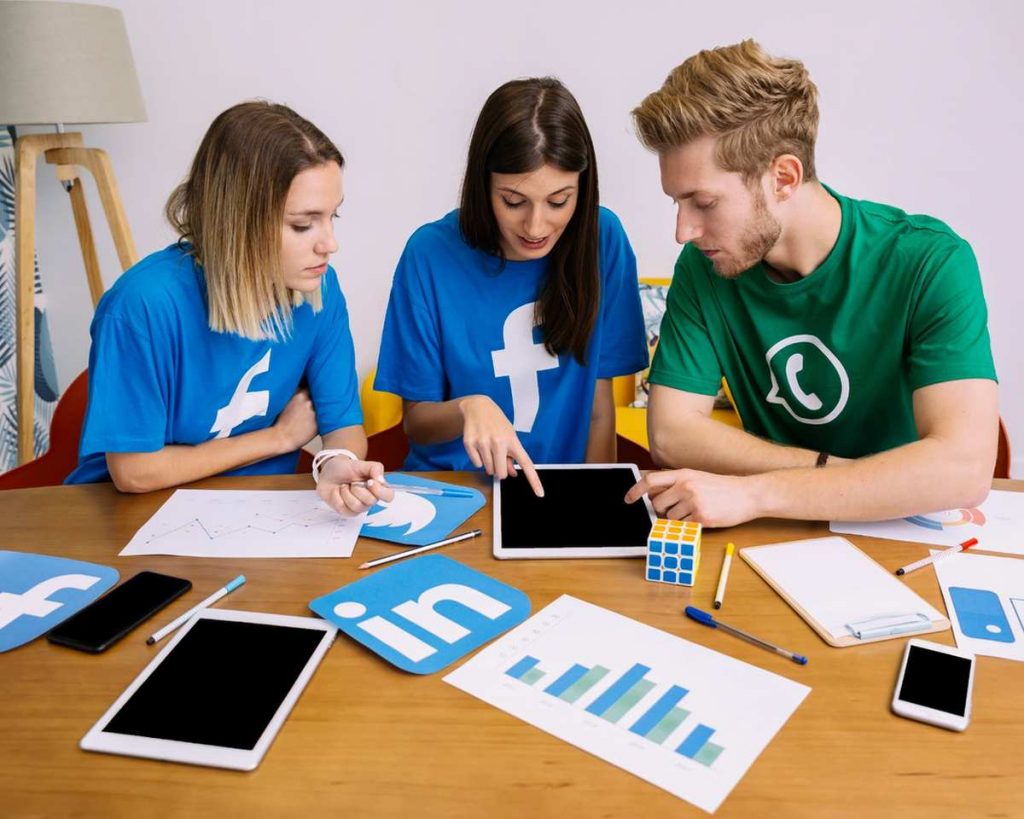 Social networking platforms have the potential to increase employee productivity by 20 to 25%, according to McKinsey. This data challenges the way we currently think about social media. We interpret it as a diversion and a hindrance to productivity. So how does it contribute to increasing productivity?
Social Media Organisations who Supported them during the COVID-19 Pandemic.
When work from home was required due to the COVID-19 pandemic, social media aided organisations. During this time, social media sites became a platform for staying connected with peers and receiving updated information.
The aftermath of the recent pandemic revealed how social media sites became crucial tools for staying connected with colleagues and keeping up on trending world events. Social media played an important role during the COVID-19 pandemic by allowing organisations to communicate across borders, communicate directly with various government agencies and remain updated about major developments.
Social media has become one of the most powerful ways to connect and promote employee well-being. There are several benefits of social media interaction that organizations can take advantage of during a crisis. Social media can be a great tool for remote working, providing workers with the potential to collaborate, communicate and stay connected. The benefits of work from home for employees and employers include well-being, productivity, and lower cost. Social media helps build positive relationships between co-workers, customers, and others in the community by offering an inclusive platform that promotes diverse employee perspectives.

Why is social media important for your business?

Social media is the biggest growing trend in all of marketing today. It has revolutionized the way businesses reach out to their target customers and gain increased sales. Social media has become so much more than a mere marketing tool. It is an easy, cost-effective way for businesses to build their brands, enhance customer relations and make more profit. Here's Why you should use social media for your business right now:
1. Reach a Larger Audience: Social media allows you to reach a larger audience and expand your reach quickly and effectively. You can target specific demographics, interests, and locations to make sure that you're engaging with people that are interested in your brand.
2. Build Brand Awareness: Social media allows you to build brand awareness and trust with potential customers, as well as stay top of mind with current customers. You can use social media to share content, stories, and updates that will keep your brand in the minds of your customers.
3. Connect with Customers: Social media is a terrific tool for establishing relationships with customers and encouraging interaction. It can be used to respond to inquiries, offer customer support, and raise client happiness.
4. Increase Traffic to Your Website: You can use social media to drive more traffic to your website, which can lead to more sales. You can create content that links to your website and use social media to share it.
5. Generate Leads: Social media is a great way to generate leads and convert them into sales. You can use social media to target potential customers and nurture relationships that can lead to sales.
6. Develop a Community: Social media allows you to develop a community of followers who are interested in your brand and products. This can help you to build relationships, create loyalty, and drive repeat purchases.
7. Monitor the Competition: Social media is a great way to monitor what your competition is doing, so that you can stay ahead of the game. You can use it to keep an eye on the latest trends, products, and services that your competition is offering.
8. Get Immediate Feedback: Social media allows you to get immediate feedback from customers and use it to improve your products and services. You can use it to ask customers for feedback and use it to make changes to your business.
9. Keep Up with Industry Trends: Social media can help you stay up-to-date on industry trends so that you can keep up with the competition. You can use it to research new products, services, and technologies that can help to improve your business.
10. Increase Sales: Social media can help you to increase sales by driving more traffic and engagement to your website. You can use it to create content that is relevant to your target audience and use it to promote your products and services.

Can Social Media Improve Workplace Productivity

Absolutely! Social media can be an incredibly effective tool for improving workplace productivity. Not only can it provide a great way for employees to easily and quickly stay in touch with each other, but it can also help to create a sense of camaraderie and collaboration in the office. By encouraging employees to collaborate through social media platforms, businesses can help to increase communication and teamwork, which can lead to improved productivity. Additionally, social media can be used to share information about company updates, news, and projects, which can help keep everyone in the loop and on the same page. Finally, social media can be used to promote the company and its products or services, which can help drive more business and improve overall productivity.

CONCLUSION: As we discussed in this blog post, social media can have a beneficial impact on productivity. Therefore, it's high time organisations encourage their employees to use social media constructively and not perceive it as a source of distraction. Social media is a great way to build your brand and increase your visibility in your industry. It's also a great tool for lead generation and gives you an edge over competitors who don't have an online presence.