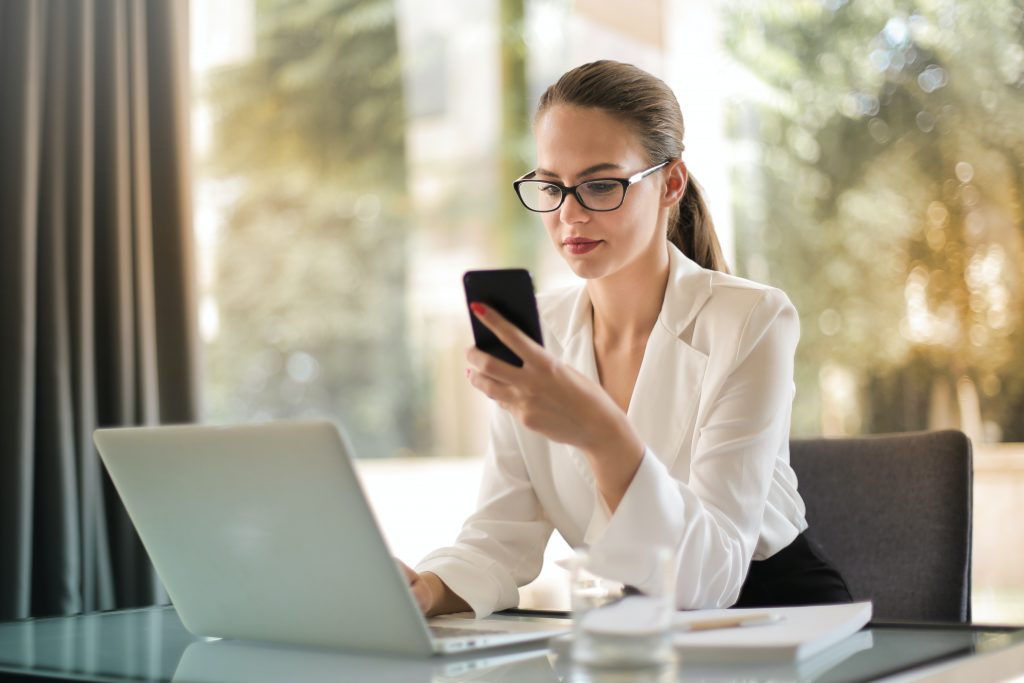 As the year 2022-23 approaches, it might be difficult to choose which small business idea is worth pursuing. You must take the new normal into account if you plan to establish a startup in 2022-23 as the consumption patterns have altered dramatically since the COVID-19 epidemic. Rather than focusing on more traditional enterprises, consider ones that can accommodate the way people are currently spending their lives nowadays instead.
This listing of 21 small business ideas can help you succeed in 2022 and beyond.
1. Dropshipping
As an e-commerce business strategy, dropshipping eliminates the need for managing actual items. Create an online business store and collaborate with suppliers that are ready to store, package, and send orders to your consumers.
2. Professional Freelancer
Internet freelancing is a brilliant and profitable method for professionals in their respective fields to serve a wide range of clientele. Many small firms and freelancers provide buyers with suggestions and ideas so they may simply pick what they want and need.
3. Print on Demand
Look into POD if you're in need of a successful company concept. On things like phone covers, mugs, and t-shirts you may sell your own personalized designs. Suppliers will print your design on the goods and package and send it directly to your consumers, so you don't have much to worry about.
4. Specialty Tour Planning
A vacation tour firm that caters to individual lifestyle choices is a profitable startup idea. An age-based tour company, a solo-travel company, or a food-based tour might all find their way to success.
5. Eateries and Takeaway Restaurants
It's a small-scale business concept, but the food is a basic requirement, therefore there will always be consumers. You don't have to start off with a full-fledged restaurant, but you may have a few basic items on the menu that are very inexpensive for people from all walks of life to dine-in or takeaway.
6. Create a Grocery Delivery Service in your Neighborhood
Getting started with a grocery delivery business is indeed a profitable online business idea since you only need a car and a mobile phone to get started. Those who are too busy or elderly to shop might benefit from this community-friendly service.
7. Sell Vintage Pieces Online.
Profitable and growing, the used-merchandise market generates $17 billion a year as customers become less interested in quick fashion. One may start an eCommerce site that allows you to sell thrift, vintage, and upcycled products.
8. Become a Virtual Coach
Helping others accomplish their objectives and being a people person might be a gratifying experience for you and your clients. Start by developing your own YouTube channel, then explore a career in wellness, business, or life counseling as a sideline to your YouTube channel.
9. Do Repairs on Phones or Cell Phone Accessories
By 2022, the mobile phone accessories industry is expected to reach $107.3 billion. A creative mind may still create one-of-a-kind smartphone accessories, even if the market is oversaturated. So you can assist customers to get their phones operating again by offering repair services.
10. WordPress Themes that you May Sell
There is a growing need for WordPress themes and website templates as more and more people desire to establish an online presence. Create beautiful website themes and you may earn profits from this emerging online business idea.
11. Virtual Assistant
Offering virtual assistant services is one of the most effective startup ideas. Everyone, from huge corporations to solopreneurs, needs support managing their business on a daily basis. As a skilled organizer, you can lighten their load.
12. Web, Graphic Design
Among today's soaring industries, web, image designers are in high demand. Logos, banners, social media postings, design campaigns, goods, and packaging all require graphic designers. If you already know how to use design tools like Adobe Illustrator, Photoshop, or Sketch–then kick start your business right away.
13. Create a Mobile Application
Developing an app may be a goldmine if you have a unique idea and the appropriate technical abilities. It's also feasible to create an app without considerable coding knowledge, and once it's up, it may generate passive income.
14. Visa Consultant
Visa Consultants are constantly in high demand. You can start a Visa Consultancy company if you are familiar with the different rules and regulations governing visas and can advise on the papers needed for the procedure.
15. Produce Eco-friendly and Health-Friendly Cosmetics.
Increasingly, individuals are seeking eco-friendly health and beauty products as they become more aware of the influence of their personal decisions on their health and the environment. As a business concept, creating safe and environmentally friendly items might fill a niche in the market.
16. Interior Design for Young Professionals
The desire to make an apartment seem like home is strong among many young professionals, but it may be difficult to pick the correct furniture and create an overall style when you've never purchased furniture before and don't know where to begin. Start an interior design firm if you.
17. Create a Chatbot.
Use artificial intelligence to connect with people via a chatbot to assist businesses to enhance their communication with clients. You don't need to know how to code to develop a chatbot.
18. Develop Online Courses
Uncommon interests may become rich business opportunities if you make them accessible to others. Even if you're not interested in coaching, developing an online course might provide you with a steady stream of revenue.
19. Start Flipping Websites
Buy an existing website, enhance it, and then sell it for a profit. The market must be well-understood, and some web development abilities are required, but this may be a lucrative endeavor.
20. Virtual Doctor Service
Virtual doctor services would allow people to see doctors without having to leave their homes. Additionally, you'll address the mobility issues that most seniors have when they visit their doctors. Create an application that is user-friendly and easy to navigate for seniors, especially those who wish to remain independent.
21. Wedding and Event planners
People are growing more and busier as the years go by. These days, a career as an event planner is widely sought-after since many types of events from birthday parties to corporate events to weddings and ring ceremonies involve extensive preparations and presentations that are up to the client's expectations.
For first-time entrepreneurs, many of the most lucrative enterprises are likely to be simple start-ups with modest initial expenses that can capitalize on market demand or trends. In the end, all you have to do is choose the winning concept, plan ahead, establish the firm, and reap the rewards of a successful endeavor.