Australia, with its vibrant economy, thriving financial sector, and high-quality education system, has become an attractive destination for students seeking a Master of Finance (MFin) degree. The country offers a range of prestigious colleges and universities that provide exceptional finance education and open doors to exciting career opportunities. In this comprehensive guide, we will explore the premier MFin colleges in Australia, highlighting their distinctive features, notable programs, and the advantages they offer to students aspiring to excel in the field of finance.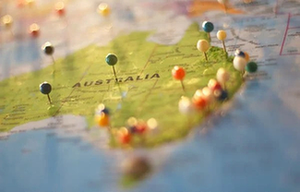 Top MFin colleges in Australia
The University of Melbourne – Melbourne, Victoria:
The University of Melbourne stands out as a leading institution globally, renowned for its excellence in finance education. The MFin program offered by the university is designed to equip students with the skills and knowledge required to succeed in the dynamic world of finance. The curriculum covers a wide range of finance topics, including investments, financial markets, corporate finance, and risk management.
Students have access to state-of-the-art facilities, including dedicated finance labs and data analysis tools, enabling hands-on learning and practical application of financial concepts.
One of the key advantages of studying at the University of Melbourne is its strong industry connections. The university collaborates closely with leading financial institutions and professional bodies, providing students with networking opportunities, internships, and industry projects.
The university's location in Melbourne, often referred to as Australia's financial capital, further enhances students' exposure to the finance industry. Students benefit from regular guest lectures, industry seminars, and career fairs, where they can engage with finance professionals, gain industry insights, and explore potential career paths.
Australian National University – Canberra, Australian Capital Territory:
The Australian National University (ANU) offers a prestigious MFin program that combines academic rigor with a global perspective. The program focuses on developing students analytical and problem solving skills in finance, enabling them to make sound financial decisions in a complex business environment. The curriculum covers areas such as financial modeling, investment analysis, derivatives and portfolio management.
ANU's strong emphasis on research ensures that students are exposed to the latest advancements and best practices in the field of finance.
ANU's location in Canberra provides unique opportunities for students interested in finance. The city is home to various government departments, regulatory bodies, and international organizations, offering students exposure to policy-making processes and opportunities for internships or research collaborations.
Additionally, ANU's partnerships with industry leaders and alumni networks create pathways for internships, mentorship, and job placements.
The university's dedicated career services team supports students in developing their professional skills, connecting with employers, and exploring career pathways in finance.
University of Sydney – Sydney, New South Wales:
The University of Sydney is renowned for its comprehensive MFin program that prepares students for diverse roles in finance. The program combines rigorous coursework with practical learning experiences, equipping students with a strong foundation in finance theory and analytical skills. The curriculum covers a broad range of topics, including financial management, investment analysis, corporate finance, and financial risk management. Students have the opportunity to apply their knowledge through case studies, simulations, and industry projects.
The University of Sydney's strong ties to the finance industry provide students with valuable networking opportunities. The university collaborates with leading financial institutions, organizing guest lectures, industry panels, and networking events.
The Finance Career Mentoring Program connects students with experienced professionals who provide guidance and industry insights.
Sydney, as a global financial hub, offers a multitude of internship and job opportunities in finance, allowing students to gain practical experience and establish connections within the industry.
Monash University – Melbourne, Victoria:
Monash University is another esteemed institution in Australia offering a comprehensive MFin program. The program focuses on providing students with a deep understanding of financial management, investments, and quantitative finance. The curriculum combines core finance courses with electives that allow students to specialize in areas such as corporate finance, investment banking or financial risk management. Monash's emphasis on practical skills development ensures that students are well-prepared for the demands of the finance industry.
Monash University's strong industry connections provide students with valuable opportunities for internships, industry projects, and networking.
The university collaborates with renowned financial institutions, hosting events that connect students with industry professionals.
Monash's location in Melbourne, a bustling city with a thriving finance sector, offers students access to a range of internship and job opportunities. The university's career services team supports students in developing their career goals, enhancing their employability, and connecting with potential employers.
Eligbility
When considering pursuing a Master's in Finance (MFin) in Australia, it is important to understand the eligibility requirements. MFin colleges in Australia offer a range of programs that attract students from diverse academic backgrounds. To gain admission to these esteemed institutions applicants must meet specific criteria.
The eligibility criteria for MFin colleges in Australia typically involve academic qualifications, work experience, English proficiency, and standardized test scores. Most colleges require candidates to hold a bachelor's degree in a relevant field from a recognized university. Additionally, a minimum grade point average (GPA) may be specified, varying among different colleges.
Work experience is also an important aspect of eligibility for MFin colleges in Australia. While some programs may accept students with limited or no work experience, others may require a certain number of years of relevant professional experience. Work experience in finance or related fields adds practical insights and enhances the learning experience for all students.
Proficiency in the English language is crucial, as MFin programs in Australia are typically conducted in English. Non-native English speakers are usually required to provide proof of English proficiency through standardized tests such as the TOEFL or IELTS.
Moreover, standardized test scores, such as the Graduate Management Admission Test (GMAT) or the Graduate Record Examination (GRE), may be required for admission to MFin colleges in Australia. These tests assess the applicant's analytical, quantitative, and verbal skills.
Conclusion:
Australia, with its thriving economy and strong finance sector, offers excellent opportunities for students aspiring to pursue an MFin degree. The premier MFin colleges mentioned above provide top-quality education, industry connections, and a supportive learning environment. Studying at these institutions equips students with the knowledge, skills, and network necessary to thrive in the competitive field of finance. Whether it's the University of Melbourne, Australian National University, University of Sydney, or Monash University, each offers a unique blend of academic excellence, industry engagement, and career development support. Embark on your MFin journey in Australia and unleash your financial potential in this dynamic and rewarding field.