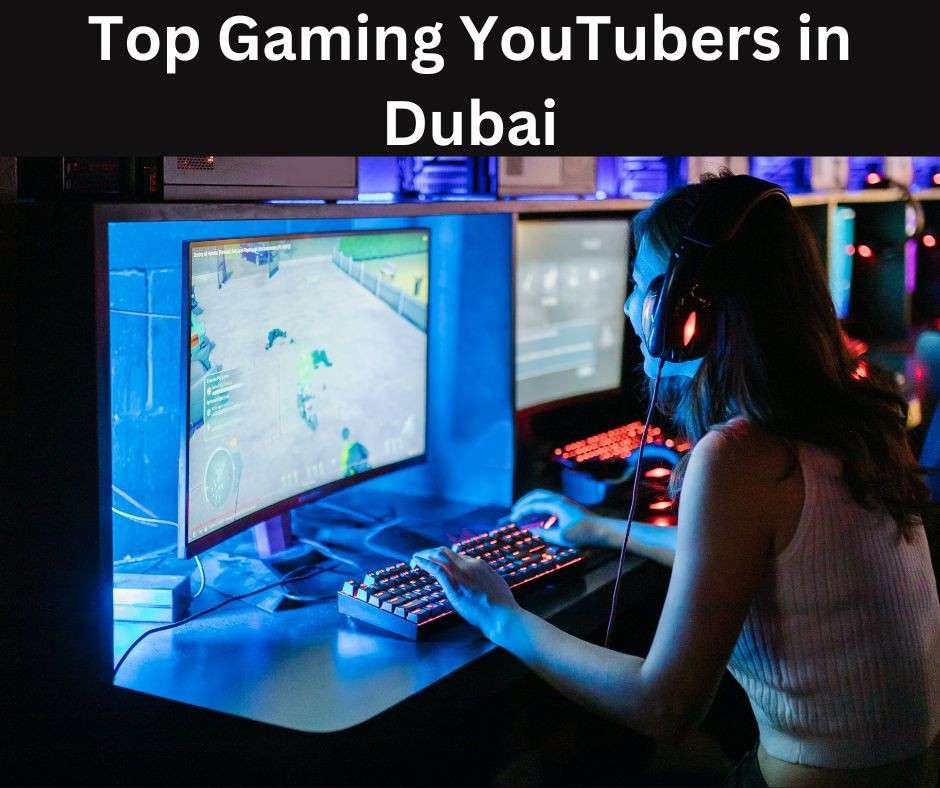 Some years back, our idea of gaming was playing the snake game on mobile devices or controlling pixelated characters on the desktop in single-player mode. Since then, gaming has come a long way – with high-quality graphics, near-perfect real-life CGI characters, and multiplayer and in-game communication capabilities, allowing us to have a more immersive experience as we play with our peers. What was once considered a pastime has now grown into a culture that has inspired a generation to put their skills to the test at a global scale. The spirit of competition and the enthusiasm to always be the best has given rise to what we call the top gaming YouTubers in Dubai, who have people idolizing them for their talent. 
The gaming YouTubers we will discuss in this article engage in different activities, from organizing events, uploading pre-recorded game plays, hosting live gaming sessions, tutorials on skill development, lively commentary, product unboxing and reviews, and more. This has earned them a substantial social media following that trusts them. According to the top influencer marketing agency in Dubai, gaming YouTubers are frequently recruited by console and PC hardware manufacturers, game developers and publishers, and retailers for promotional purposes.
Join us as we understand more about these individuals. We will look at the games they play, their strengths, differences, journey to success, and how their presence have bolstered the gaming landscape.
Top Gaming YouTube Channels in Dubai to Follow in 2023
Rawan and Rayan Gaming
The sister duo of Rawan and Rayan has contributed immensely to the growing UAE gaming industry. The sisters are recognized for their live-streaming sessions, video game reviews, and gameplay. The gaming YouTubers have played different types of mobile and PC games – the most notable ones are pubg and mobile legends. Rawan and Rayan started their YouTube journey in 2015 and currently possess 10 million + subscribers. They upload new videos every week. Besides gaming, the sisters also unbox toys, talk about their personal lives, and collaborate with fellow gaming YouTubers from across the globe. Join these esports enthusiasts as they achieve new milestones as gamers and content creators.
Basharkk
Bashar Kayal can be the next YouTuber you frequent for your gaming content. This popular gamer and content creator uploads gameplays, comparisons, challenges, and review videos on his channel. He talks at length about new game releases, updates, in-game specifications, and computer hardware on his channel.
Bashar plays various video games, including Call of Duty, God of War, pubg, valorant, and mobile legends. The gaming YouTuber from Dubai has competed professionally at various gaming events. Bashar has risen to be a reliable influencer in his community, enabling him to promote brands effectively on his channel. His endorsements have resulted in higher sales margins for his business partners.
Mustafa Game over
Mustafa Game Over is one of Dubai's most subscribed gaming YouTube channels. The admin Mustafaa Jamal is a popular content creator with a significant presence on Discord, Twitter, TikTok, and Instagram. Mustafaa is greatly admired for his unrivaled skills in Minecraft. He reviews every map and character, plays on customizable mods, and interacts with his loyal fan base through live streams and Q&A sessions. Besides Minecraft, this popular gaming YouTuber in Dubai also plays GTA and Call of Duty. Mustafa has collaborated with other top gamers from different nationalities. He has helped promote gaming consoles, PC builds, and other accessories. Mustafa has been a critical figure in developing the Middle Eastern gaming landscape.
Shanab
Everyone involved in the middle eastern gaming community knows about Mohammad Al-Amour, also known as Tensai Shanab. This famous content creator and gamer from Dubai has marked his spot in the upper echelons of the industry through his remarkable in-game skills and consistency in providing valuable Social media content. Shanab is active on multiple channels. He predominantly prefers streaming FIFA gameplay in Arabic. During the 2022 FIFA World Cup, this gaming YouTuber provided real-time updates on every game's proceedings through lively commentary. Furthermore, Shanab also reviews football players and clubs in his videos and offers honest opinions.
NFSTarTon
If you are interested in racing games and want to get those of quality need for Speed content daily, then this channel is the one for you. NFSTarTon uploads new videos about racing games every day. The game has been active since the release of the game's first installation. He prefers uploading gameplay, product promotions, video guides, and walkthroughs on his channel. He talks at length about the cars featured in the game.
Moreover, the YouTuber organizes special events where he undertakes particular in-game tasks. He keeps his viewers updated before the live show. NFSTarTon often collaborates with other gamers to create hype and excitement.
Seorai
Dubai has produced many top gaming YouTubers – one of them is Seorai. The young competitive esports player is recognized for his skills in games like Minecraft, pubs, free fire, and Fortnite. The YouTuber created his channel in 2018 and has continued since. Seorai has acquired tremendous success over the years, but he continues to do better and provide value to his massive fan base through informative content. 
Seorai has everything for budding gaming enthusiasts. He can help you acquire the necessary skills in the game of your choice. Keep updated on the latest gaming news and trends. He can also provide tips and tricks to grow your YouTube channel from scratch.