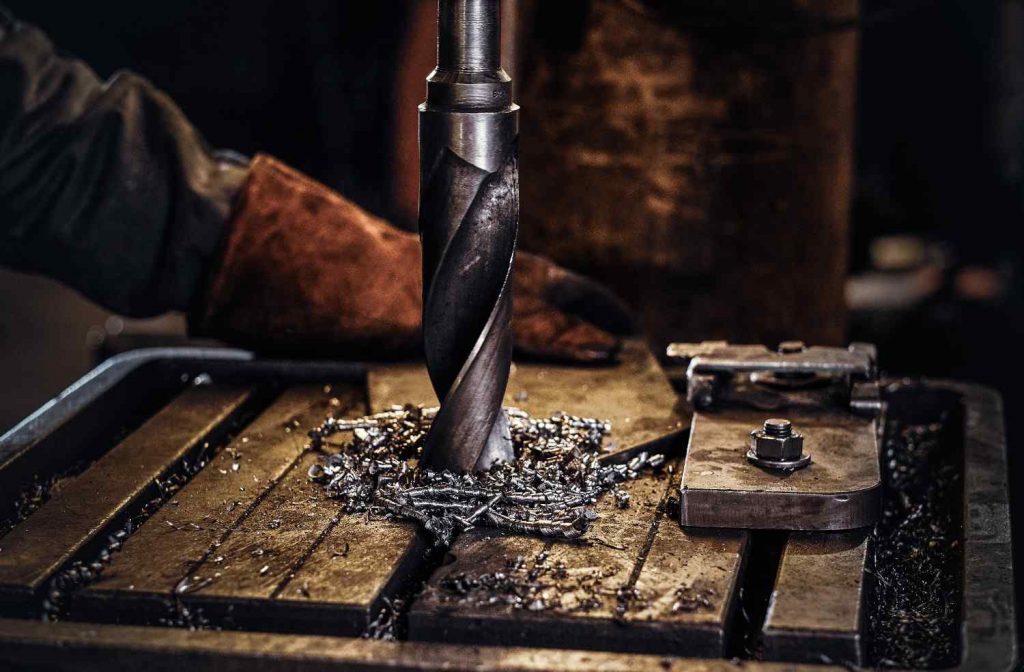 MPD is one of the crucial techniques that is used during the well drilling operation in order to extract natural resources from the earth's crust. It is also a fact that there are various components that play a significant role in the well-drilling process but MPD drilling holds one of the major roles in that operation. It is important to keep an eye on every minute detail of a well-drilling operation. Now, let's get into what the MPD technique is.
MPD is a technique that is used to precisely control the annular pressure through the wellbore process. The objective behind this technique is to down hole the pressure and efficiently works the wellbore pressure. This technique is very important to maintain wellbore strengthening. But this technique can only be optimized by professionals and ordinary workers cannot regulate it properly. In this blog post, we will delve into some of the facts about MPD theory that will help you understand this technique more clearly.
What is MPD?
Before proceeding further, it is important to be aware of the MPD technique. MPD stands for Managed Pressure Control and it is a technique that is used during the extraction of natural resources from the earth's crust with the help of a bore drilling process. It is a closed-loop drilling procedure with improved kick detection and back-pressure supply capabilities. This MPD drilling technique has the capability to reduce and manage the pressure of wellbore operations. There are various objectives that the MPD technique assists in a well boring process to maintain its efficiency.
What are some advantages of the MPD technique?
Now, let me take you to the world of benefits of the MPD technique that will lead to wellbore strengthening.

Enhanced Safety: In drilling operations, safety is the preferred factor. With this MPD method, drilling fluid cannot be blown out of the pipes. Additionally, this cutting-edge method will manage and stop accidents involving well drilling. Drillers are able to recognize potential risks and address them before they take a dangerous form with the aid of real-time pressure monitoring and control incidents.

Improved wellbore stability: Another benefit of the MPD technique but not the last, is that it can improve wellbore stability. MPD drilling will balance the wellbore pressure, which leads to a lower chance of formation damage and reduces wellbore instability. With a reduction in wellbore instability, there will be fewer lost circulation issues and it will also reduce costs.

Greater drilling efficiency: The MPD helps in reducing production time, which will also reduce costs. MPD optimizes drilling rates and boosts drilling efficiency by reducing non-productive time (NPT) brought on by well control events. Lower costs and faster project completion times are produced by more efficient drilling.

Minimized environmental impact: keeping in mind that the environment will not be affected is crucial whenever executing the well drilling operation. MPD controlling the pressure of the wellbore will automatically lead to environmental support. MPD drilling takes care of the environment by making the drilling operation safer and cleaner.
Reach out to Vertechs for well boring operations and top-notch products:
There are multiple companies in the world that can provide you with products for well-drilling operations, but what matters most is quality. Vertechs is here with quality services and products to offer clients at a reasonable price. We at Vertechs are committed to offering the best well-drilling services and top-notch products to maintain the efficiency of this process. We are a leading energy technology company that is popular and reputed for providing cutting-edge services and products for wellbore strengthening and processing. We have a team of highly skilled and qualified engineers who can assist you with wellbore operations in order to extract natural resources from the earth's crust.
Conclusion:
We have mentioned some of the advantages that MPD drilling techniques can provide for your wellbore operation. This technique provides wellbore operations with a way to execute properly. Due to its increased safety, improved wellbore stability, low environmental impact, and numerous other advantages, MPD is a technique that has the potential to completely alter the industry. We suggest you approach a professional energy technology company for the well drilling operation. Vertechs is here to support your oil and gas industry with cutting-edge techniques for well drilling operations. We have done many projects till now and have been serving the oil and gas industry for years with our top-notch services and products. Visit our official website now to contact us through the contact details provided on our website or you can simply reach out to us by filling out the form. We will be glad to assist you with our top-notch and most advanced wellbore services and products.