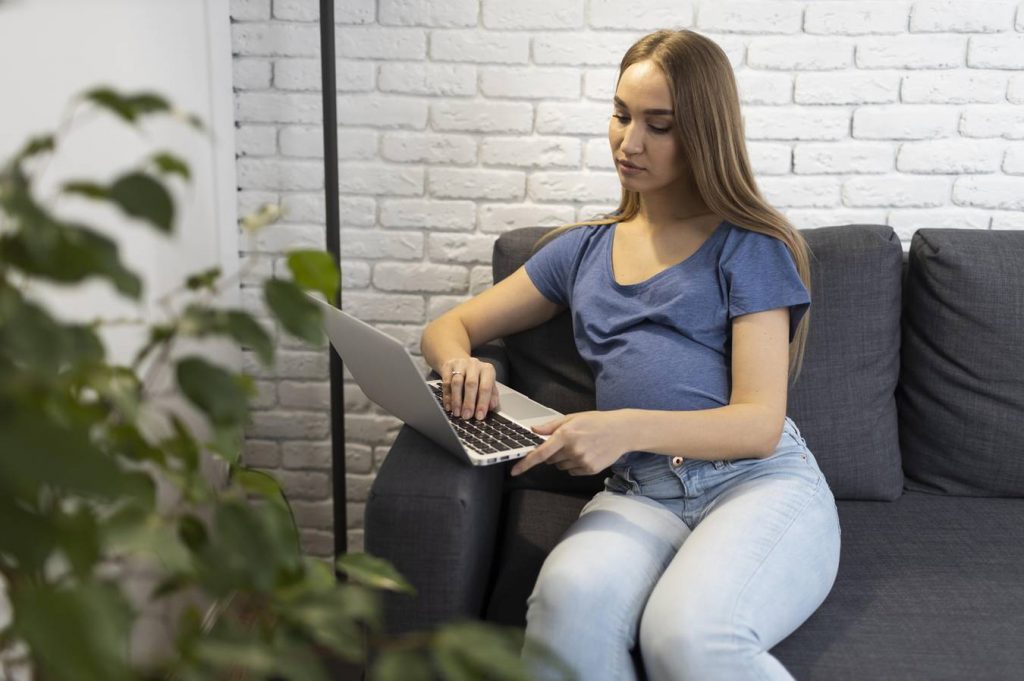 Are you interested in being a freelancer or hiring someone on Upwork, But not sure if is it safe or not. In this article, I will tell you how you keep away yourself from scammers.
Upwork is one of the largest sites for freelancers where clients post jobs and freelancers can send proposals and bid on the job. Then clients decide which freelancer they want to work with.
If you really want to know about the truth of Upwork so this article really helpful for you. I will try to share my experience with all of you and tell you the maximum about Upwork. Before we know about Upwork is safe or not, let's take a look at Upwork.
What is Upwork?
Upwork is the largest and most famous marketplace for Freelancers, where freelancers provide their services according to their skills and get hired. At any time you will see a lot of opportunities in a wide range of fields.
If you are a seller on Upwork, first build your portfolio first, create an account and submit it for review. Upwork, review your account according to the rules if you follow all the rules or steps so your profile will be generated, or if you don't so your profile will be rejected by the Upwork team so be careful.
Is Upwork Legit Or Not?
Yes, Upwork is legitimate and totally safe for all new freelancers. Upwork is not a new company. It is a huge marketplace that connects clients and freelancers.
There are several Upwork scams reported yearly by sellers and users. Upwork terms and conditions are strict and in case of any violations your account will be restricted.
Is Upwork Worth It?
Upwork is the best choice if you are looking for a new Freelance content writer, web developer, and graphic designer. If you are looking to change your career so this platform is for you.
It may take some hard time but the reward definitely worth it. Upwork Offers a wide variety of work opportunities, and the pay is good. The community is also very good and supportive, and there are a number of resources available to help you get started.
Tips To Avoid Getting Scammed On Upwork
Many new freelancers ask questions about whether Upwork is a scam or not because some people don't know how to check and avoid getting scammed on Upwork. I will share with you some tips which are really helpful to avoid getting scammed.
So without wasting a time let's get started.
Read the Job description
Check the client's profile
Avoid free samples
Payment Security
Don't go outside of Upwork
Report Scam
Read the job Description
Some new freelancers often apply for the job without reading the description. Don't do that. Before applying for the job, you need to read the job title and description very carefully.
In the job description, clients ask some questions about your previous work experience so you must be told about the experience and try to give all the answers to the client's questions.
A good client should tell you four things: requirements, Time duration, Payment policy, and Qualification. After seeing all the things use your own common sense.
Check the client's profile
The second and most important thing is an overview of the client profile. The profile is your first impression and lasts too. You need to up-to-date your profile. Some clients have blank profiles, Experts suggest being careful in dealing with them.
Check the client's feedback and rating. A good client should receive good reviews from freelancers. So before applying must check the client's rating and reviews.
Avoid free samples
Some clients mentioned in their job description to submit a free sample, please avoid sharing it. Most of all are fraud buyers. In this way, clients take free samples without any cost.
Your free sample has worth your hard work so don't give it to anyone free of cost. Because many clients received a free sample and did their project by themselves.
Payment Security
The payment method is also very important and the main point. Before applying for the job you should check the payment method of the client and how much he spends on Upwork. In this way, you can clearly check, whether your client is fake or real.
Some new freelancers don't have any idea about this, so experts suggest keeping away from these clients. Freelancers don't check the payment method and get the job so it is the main cause of scams.
Don't go outside of Upwork
Upwork is a huge and safe platform for all new experts but you should use your own mind and common sense. When you get the job so Upwork takes some taxes and it will be detected auto from the payment.
But some clients say let's chat on WhatsApp or any other messenger so it's going to be risky because you can deal the clients outside Upwork and then your payment for your work is totally based on your own risk , if it is scammed so you don't complain on Upwork because you have no Upwork recode and no contract.
Report scam
If you get any type of scam so feel free to report it. The Upwork team reviews it thoroughly and takes serious action. So don't hesitate to report the scam clients and suspend their profile due to breaking the rules and scamming people.
Conclusion
Freelancing is a widespread business all over the world and getting more competitive day by day. Freelancing marketplace Upwork is completely safe and legit for all new freelancers and always warmly welcomes newbies. Here are many scammers in every business and profession. You need to follow these steps before applying for the job.
For more updates please visit my Blog https://hsfreelancer.com/