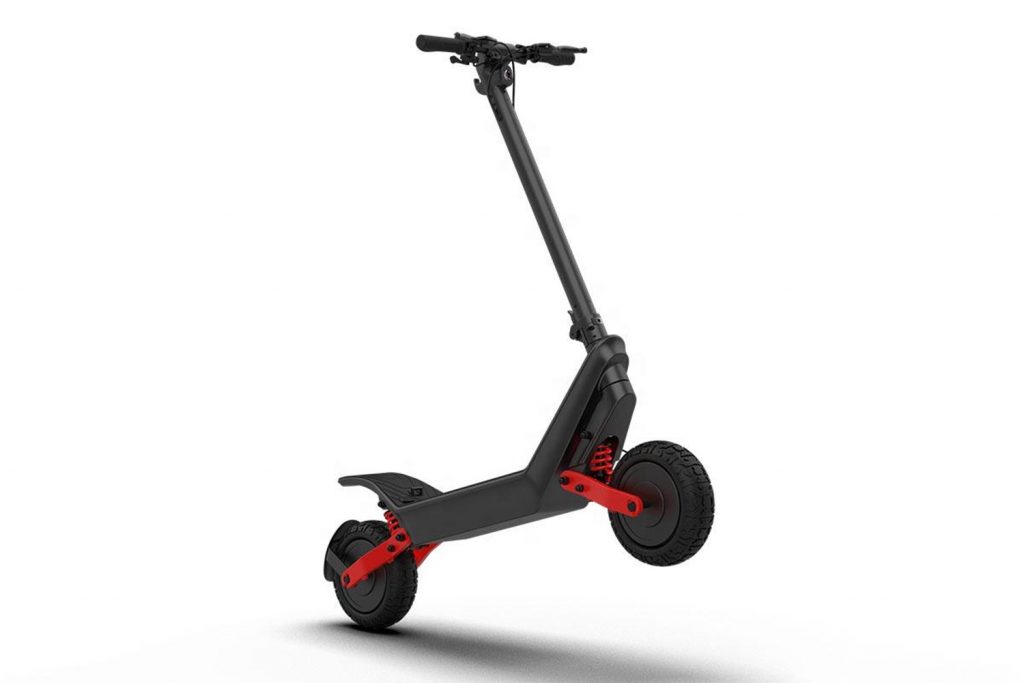 In the life where we regularly do commuting, the Invi 2S Electric scooter has become a revolutionary product. I am sure that you are already sick of parking problems, gridlock in the streets, and unpredictable public transit? You are cordially invited to enter a new era of eco-friendly, thrilling, effective daily commuting and foldable escooter Invi 2S. You should explore the amazing features and experiences that Invi 2S has to offer.
Strong 1200W Motor
The 1200W motor at the core of the Invi 2S guarantees an exhilarating ride across the busy metropolitan streets. It all comes down to effortless traffic passing. Your trip will be greatly reduced thanks to your ability to manoeuvre around crowded roads at a top speed of 25m/h.
Great Per Charge Range
With electric vehicles, range anxiety can be a big worry, but the Invi 2S allays these worries. This electric scooter guarantees that you can handle your everyday errands, meetings, and even leisure trips without continuously worrying about recharging thanks to its amazing 62 miles range per charge. Knowing that you won't get lost on your trip is a freeing sensation.
Foldable & Portable
In today's hectic metropolitan environment, convenience is very important. This is where the Invi 2S really shines. In just three seconds, you can fold it from a full-size e scooter into a small, portable form thanks to its quick-folding mechanism. This scooter easily adjusts to your needs whether you're riding it at home, at work, or on public transportation.
Strong & Durable
The Invi 2S is known for its durability. This e-scooter is designed to accommodate riders of different sizes and can support up to 120 kg of weight. It has a sturdy frame. It's evidence of the skill and attention to detail that goes into guaranteeing your pleasure and safety on regular rides.
System of Intuitive Control
The electronic, digital control system of the Invi 2S is one of its most notable characteristics. It gives you the ability to personalise your ride to fit your tastes in addition to offering a smooth riding experience. Even for inexperienced riders, switching to an electric scooter is easy and hassle-free thanks to the user-friendly controls.
Remain Informed and Take Charge
An additional plus for the Invi 2S is its smart connectivity. Dedicated Invi 2S app gives you real-time ride data, so you're always connected and in control. This software provides useful data that improve your overall riding experience, from tracking your speed and distance travelled to monitoring battery status. It resembles having a personal assistant at your disposal.
Learning to Slope with Ease
Handling steep inclines is one of the problems with urban commuting that is frequently disregarded. The Invi 2S, with its remarkable 30° climb angle, is more than capable of the job. This function guarantees that you won't be discouraged by difficult terrain by giving you the confidence to overcome every hill that stands in your way.
Inclusive Design for All Riders
The Invi 2S has been designed with inclusivity in mind. Its unisex design makes it an excellent choice for riders of all genders and ages. This escooter doesn't discriminate – it's an open invitation to anyone looking to revolutionize their daily commute.
In conclusion, the Invi 2S Electric scooter is a stunning example of how technology can transform our daily lives. It's more than just a mode of transportation. It became a statement of eco-consciousness, convenience, and cutting-edge innovation. If you're ready to upgrade your daily commute, this foldable escooter Invi 2S is a compelling choice. With its exceptional range, quick-folding design, powerful motor, and smart connectivity, the Invi 2S promises to take your urban commuting to the next level.
Invi 2S is not just an electric scooter; it's a ticket to a future where your daily commute is more efficient, enjoyable, and sustainable. So, why wait? Embrace the future of urban commuting today with the Invi 2S and redefine your daily routine with every ride. Say goodbye to traffic woes, parking hassles, and public transportation frustrations, and say hello to a brighter, more exciting way to navigate the city. Don't miss out on the opportunity to be part of this tech-savvy revolution – get the Invi 2S e scooter and ride into the future!