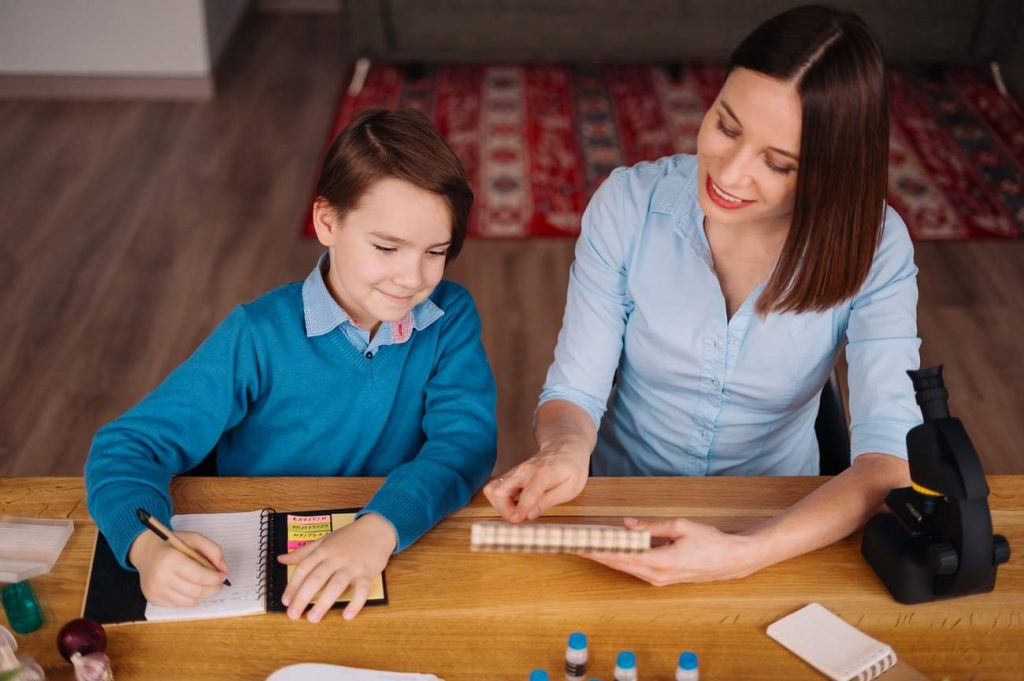 Online homeschooling has become an increasingly popular option for families in recent years, and that is for a good reason. These online schools have the ability to tailor education to your child's individual needs, interests, and learning style is a very attractive and interesting proposition. However, finding the right accredited homeschool program can be a bit challenging for parents as well as the child.
It is important to do proper research on online homeschools and choose the best accredited homeschool programs that best suit your son/ daughter's interests and can be beneficial for them. In this article, we'll explore the key factors to consider when choosing the most renowned online accredited homeschool program.
What Is Meant By Accreditation Of Homeschools?
Before we get started with how to find the best online homeschool programs, it is necessary for you to understand what accreditation is and why it matters while choosing the homeschool.
Well! Accreditation is a process by which an independent educational organization evaluates a school or program to ensure that the school and curriculum meet certain standards of quality and academic rigour. Accreditation can be a useful tool for parents who want to ensure that the education their child receives is of high quality and will be recognized by colleges, universities, and potential employers.
7 Factors To Consider While Finding The Best Online Homeschool Program
1] Flexibility In The Timing Of Classes
Flexibility is one of the important factors that one must consider while choosing an accredited homeschool program. You must look for programs that allow you to tailor the education to your child's individual needs and interests.
There are some programs that offer self-paced learning, allowing your child to move through the curriculum at their own pace, while others offer a more structured approach. Keep in check with your family's schedule and lifestyle when you are evaluating the flexibility of a program.
2] Cost Of The Program
The cost of an accredited homeschool program is another important factor to consider after the course fits into your schedule. Some accredited programs can be quite expensive, while others are more affordable, so you must look for programs that offer a range of pricing options, such as monthly or annual subscriptions. Also, you must make sure to check the cost of textbooks and other materials that are required for the completion of the program.
3] Curriculum Of The Entire Program
The curriculum plays an important role when choosing any home school supplement program for your child. As a parent, you must look for programs that offer a curriculum that aligns with your child's interests and learning style, as well as your daily schedule. 
There are various programs that offer a traditional, textbook-based curriculum, while others are more flexible and are inclined towards a project-based approach. Consider your child's strengths and weaknesses when evaluating the curriculum, and look for programs that offer a variety of courses and subjects.
4] Teacher Support For Your Child
As a parent, one of the biggest challenges you face during homeschooling is providing your child with the proper support that they need to succeed academically. To solve this problem, you must look for an online accredited program that offers you child teacher support, whether through online forums, virtual office hours, or one-on-one coaching. Some programs also offer access to certified teachers who can provide additional instruction and guidance.
5] Accreditation Of The Homeschool
Accreditation is one of the most important factors that you must consider when you are choosing an accredited homeschool program. While choosing the programs, you must look for an online school that has been accredited by recognized organizations such as the Distance Education Accrediting Commission (DEAC) or the National Association of Independent Schools (NAIS). Accreditation ensures that the program meets certain quality standards and will be recognized by colleges and universities.
6] Technology Used For Classes
Another factor to consider while finding a homeschool supplement for your child is the technical requirements of that homeschool program. For this, you must look for programs that offer a user-friendly platform and technical support, as well as a variety of multimedia resources such as videos, interactive activities, and games.
You must also consider your family's access to technology and your child's comfort level with online learning when evaluating the technology requirements of a program.
7] Community
Homeschooling is generally isolating as the kid stays at home most of the time, which is why it's important to consider the community aspect of the school you are choosing. For your child, you must look for programs that offer opportunities for her child to interact with other students, such as online forums or virtual classes. Some programs also offer in-person events and activities, which can provide valuable socialization opportunities.
Conclusion
All in all, finding the best-accredited homeschool program for your child requires careful consideration of a variety of factors, namely accreditation, curriculum, teacher support, flexibility, cost, community, technology, etc. Before choosing the school and program to enrol your child, we suggest you do your research and evaluate your options carefully so that you can find a program that perfectly meets your child's eligibility and requirements.