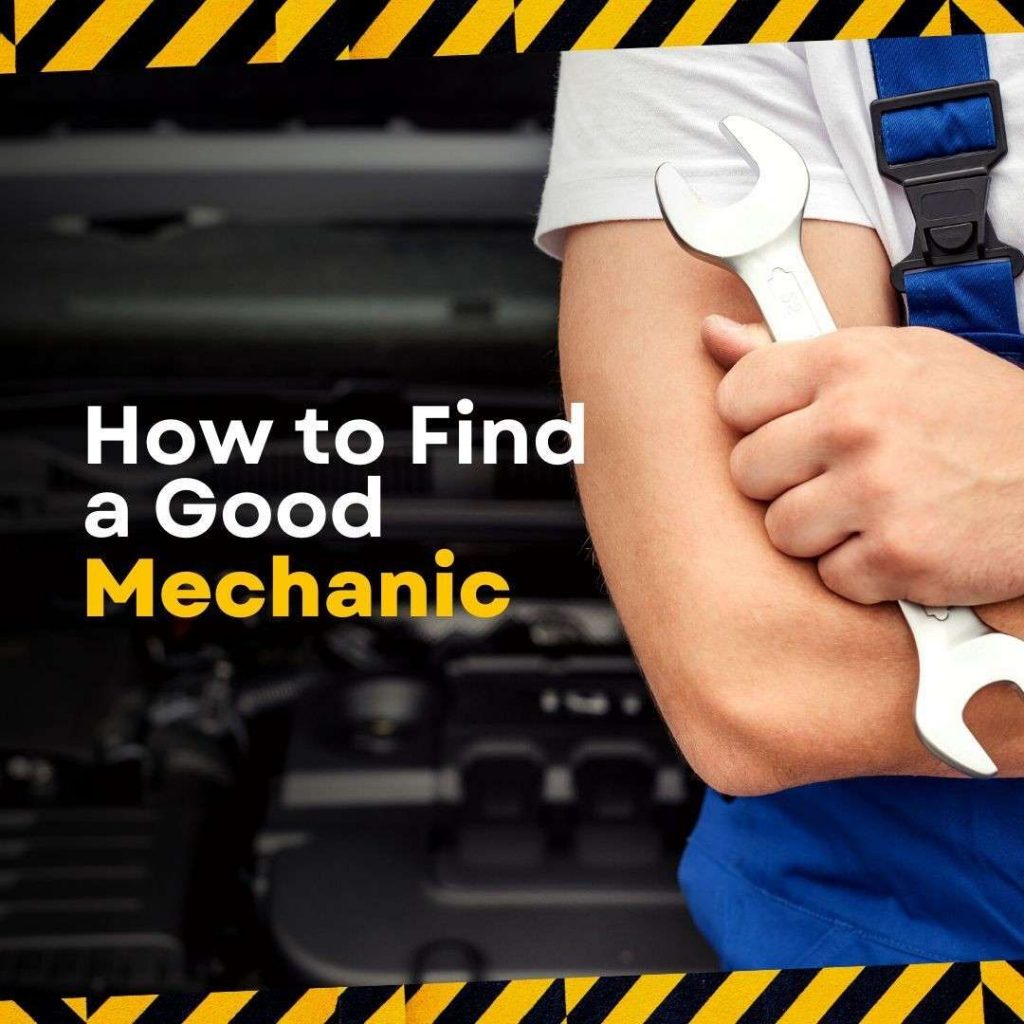 Who is a good mechanic? A good mechanic is like a car's best friend. They're the ones who make sure your vehicle stays in tip-top shape and keeps you rolling down the road without any troubles. They know cars inside and out, from the engine to the brakes and can diagnose and fix problems like a superhero for your car. A good mechanic is trustworthy, honest and fair. They won't try to sell you things your car doesn't need or overcharge you for repairs. Instead, they'll explain what's wrong with your car in simple terms, so you can understand and give you a fair price for the work. They're the ones who change your oil, replace your brakes, and keep your car running smoothly. When you find a good mechanic, you've found a true car companion who'll help you enjoy the journey and keep your car on the road for many miles to come. A good mechanic should be willing to explain what's wrong with your car in a way you can understand. They should also provide estimates before starting any work.
Finding a skilled and trustworthy mechanic is essential for the long-term health and reliability of your vehicle. Whether it's for routine maintenance or unexpected repairs, a good mechanic can save you money and provide peace of mind. Just like having a reliable doctor for your health, a good mechanic can save you time, money and stress in the long run. But with countless auto repair shops and mechanics available, how do you find the right one?. Finding a good mechanic is an investment in your vehicle's health and your peace of mind. In this comprehensive guide, we'll explore the strategies and tips to help you find a good mechanic who will take care of your car as if it were their own.
1. Ask for Recommendations
One of the best ways to find a reliable mechanic is by seeking recommendations from friends, family, and colleagues. They can provide firsthand experiences and insights into their preferred mechanics.
Personal Network
Ask people you trust if they have a mechanic they've been satisfied with.
Online Communities
Participate in online forums, social media groups, and automotive communities to gather recommendations and read reviews.
2. Research and Read Reviews
In this digital age, it's easy to research and read reviews of local mechanics. Look for online platforms and websites where people share their experiences with various mechanics.
Google Reviews
Use Google Maps to find local mechanics and read reviews from customers.
Yelp
Yelp is another platform that provides valuable insights into customer experiences.
Better Business Bureau (BBB)
Check if the mechanic is accredited with the BBB and review their rating.
3. Check for Certifications
Certifications indicate that a mechanic has received formal training and meets specific industry standards. Look for certifications from organisations like the National Institute for Automotive Service Excellence (ASE).
ASE Certification
Mechanics who have ASE certification have passed rigorous exams in various automotive repair areas, demonstrating their expertise.
Manufacturer Certifications
Some mechanics are certified by specific car manufacturers, making them specialists in those brands.
4. Visit the Shop
Take the time to visit the mechanic's shop in person to assess the cleanliness, organisation, and professionalism.
Cleanliness
A well-organised and clean shop is a good sign of attention to detail and professionalism.
Equipment and Tools
Observe the quality and condition of the tools and equipment in the shop.
Communication
Engage in a conversation with the mechanic or shop manager to gauge their willingness to explain repairs and answer your questions.
5. Request Quotes and Estimates
Contact the mechanic and request quotes or estimates for the specific service or repair you need.
Detailed Estimates
A reputable mechanic will provide a detailed breakdown of costs, including labour and parts.
Compare Prices
Obtain estimates from multiple mechanics to compare prices and services offered.
6. Ask About Warranties
Inquire about the warranties offered by the mechanic for their services and parts. A good mechanic stands behind their work and provides warranty coverage.
Warranty Period
Understand the duration of the warranty for both labour and parts.
What's Covered
Clarify what types of repairs or services are covered by the warranty.
7. Check for Specializations
Mechanics may have specific areas of expertise. Find a mechanic whose specialisation aligns with your vehicle's needs, whether it's domestic or foreign, standard or electric.
Foreign or Domestic
Some mechanics focus on foreign or domestic vehicles, so choose one that matches your car's make and model.
Specialisations
If you have a particular issue, like transmission or electrical problems, look for a mechanic with expertise in that area.
8. Trust Your Gut
Your intuition and first impressions matter when selecting a mechanic. Trust your gut feelings during your interactions with the mechanic and their shop.
Communication
Pay attention to how well they listen to your concerns and answer your questions.
Transparency
A trustworthy mechanic will be transparent about the work needed and its cost.
9. Verify Licence and Insurance
Check if the mechanic holds all necessary licences and insurance coverage to operate legally and protect your interests.
Business Licence
Ensure the mechanic's business is licensed and in good standing.
Liability Insurance
Mechanics should have liability insurance to cover potential damages during repairs.
10. Request References
Ask the mechanic for references from past customers. Speaking with people who have had work done at the shop can provide valuable insights into the mechanic's reliability and quality of service.
Call References
Contact the references provided by the mechanic and ask about their experiences.
11. Look for Local Awards and Recognition
Some mechanics receive local awards and recognition for their outstanding service and reputation. These accolades can be a positive indicator of their quality.
Local Publications
Check if the mechanic or shop has been featured in local publications or received awards.
12. Evaluate Response Time and Communication
Effective communication is crucial when dealing with a mechanic. Evaluate their response time, willingness to explain repairs and their ability to keep you informed throughout the process.
Timely Responses
A good mechanic will promptly return your calls and messages.
Explanations
They should be willing to explain the necessary repairs and answer any questions you have.