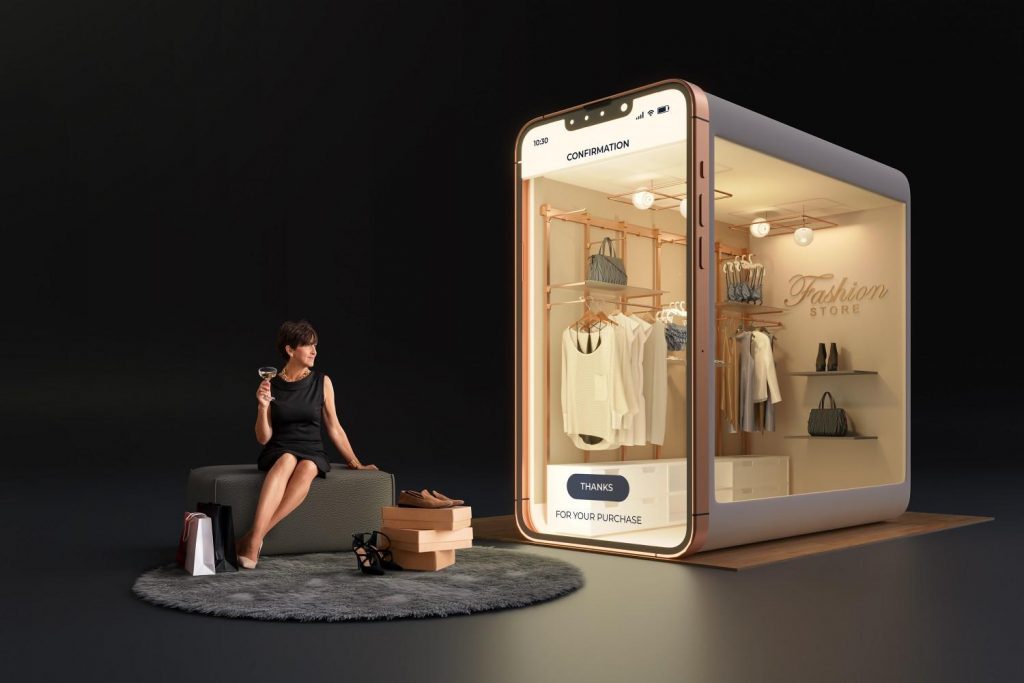 Welcome to the world of fashion and Pinterest, where style meets inspiration and sales soar! In today's digital age, social media platforms have become powerful tools for businesses to showcase their products and connect with customers. And when it comes to the fashion market, there is one platform that stands out from the rest – Pinterest.
With its visually stunning interface and highly engaged user base, Pinterest has proven itself as a must-have tool for fashion brands looking to boost their sales. So grab your virtual shopping bags and join us as we delve into the world of Pinterest and discover how it can help you sell in the fashion market like never before!
What is Pinterest, and how does it work?
Pinterest is not just another social media platform, it's a visual discovery engine that allows users to find and save ideas for all aspects of life – from home decor to recipes, and of course, fashion! Unlike other platforms where content gets lost in the vastness of updates and timelines, Pinterest is designed to help users discover new ideas in a visually appealing way.

At its core, Pinterest operates on the concept of pins. A pin can be an image or video uploaded by a user or sourced from external websites. Users can then save these pins to their own boards based on their interests. Boards act as personalized collections where users curate their favorite pins around specific themes like "Fashion Trends" or "Street Style Inspiration."

The magic happens when others discover these pins through searches or recommendations. Each pin has a link attached that directs users back to the source website, making it an excellent avenue for businesses to drive traffic and ultimately increase sales.

But wait, there's more! Pinterest also offers Promoted Pins and Shopping Ads features that allow brands to showcase their products directly within user feeds. This means your fashion brand can reach potential customers right at the moment they are actively seeking inspiration or looking for something new.

With millions of monthly active Pinners eager for fresh fashion finds, Pinterest provides an incredible opportunity for businesses in the fashion market to shine bright and make those sales skyrockets! So let's dive into how you can leverage this fantastic platform for your fashion business success.
What are the benefits of using Pinterest for businesses?
Pinterest offers a wealth of benefits for businesses, particularly those in the fashion market. With its user-friendly interface and visually appealing platform, it has become a go-to platform for both consumers and brands alike.

Pinterest serves as an excellent source of inspiration for users. Many people turn to this platform when they are looking for creative ideas or visual references. By creating compelling content on Pinterest, businesses can tap into this desire for inspiration and showcase their fashion products in an engaging way.

Furthermore, Pinterest allows businesses to reach a wider audience. With over 400 million active users worldwide, the potential exposure is immense. This presents an opportunity for fashion brands to increase brand awareness and expand their customer base.

Another benefit of using Pinterest is that it enables businesses to drive traffic to their website or online store. Each pin on Pinterest contains a link that directs users back to the source of the image or product description. By strategically placing these links within pins related to their fashion products, businesses can generate valuable traffic and potentially increase sales.

Moreover, Pinterest provides valuable insights through analytics tools. Businesses can track metrics such as impressions, clicks, saves, and engagement rates to gain a better understanding of what resonates with their audience. These insights can then be used to refine marketing strategies and optimize content accordingly.

Pinterest offers advertising options that allow businesses to promote their fashion products directly on the platform. Whether it's promoting specific pins or running targeted campaigns based on demographics or interests, advertising on Pinterest can help boost visibility and drive conversions.
How to use Pinterest to sell in the fashion market products
Pinterest is a powerful platform that can be harnessed to sell in the fashion market. Here are some tips on how to effectively use Pinterest to sell your fashion products.

Create visually appealing and inspiring boards that showcase your fashion items. Organize them into categories such as clothing, accessories, and trends to make it easier for users to navigate and find what they're looking for.

Optimize your pins with relevant keywords and hashtags. This will help increase visibility and attract more potential customers who are searching for specific fashion styles or trends.

Engage with the Pinterest community by following other users, liking their pins, and Repining their content. This not only helps build relationships but also exposes your brand to a wider audience.

Additionally, consider collaborating with influencers or bloggers in the fashion industry. By partnering with these individuals who have a large following on Pinterest, you can tap into their audience base and generate more exposure for your products.

Furthermore, utilize rich pins which provide additional information about your products such as pricing details or availability. This adds credibility and convenience for potential buyers.

Regularly analyze your Pinterest analytics to track the performance of your pins. Identify which ones are driving the most engagement and sales, so you can refine your strategy accordingly.

By implementing these strategies effectively on Pinterest, you can significantly enhance your chances of selling fashion products successfully in this competitive market. So start pinning away!
Case study: how one fashion brand increased sales with Pinterest
One fashion brand that experienced significant success through Pinterest is XYZ Clothing. By strategically leveraging the platform, they were able to boost their sales and reach a wider audience.

This business created visually appealing boards on their Pinterest account that showcased their latest fashion collections and trends. They carefully curated high-quality images of their products, ensuring they were visually stunning and captivating to potential customers scrolling through the platform.

XYZ Clothing also made use of keywords in their pin descriptions and titles to optimize their visibility on search results. This allowed them to target specific keywords related to the fashion market, increasing the chances of potential buyers discovering their products.

Another key strategy employed was collaborating with influencers and bloggers in the fashion industry. They partnered with popular style influencers who had a large following on Pinterest, allowing them to tap into an already engaged audience interested in fashion.
It's also worth remembering that the company, in parallel, has made use of keyword recognition tools, such as Google Alerts, which is also a good alternative for understanding how and when they are being used.
Additionally, XYZ Clothing regularly analyzed data from Pinterest analytics to gain insights into which pins were performing well and resonating with users. This helped them refine their content strategy further and focus on creating more of what appealed most to their target audience.

Through these strategies, the business saw a substantial increase in traffic directed towards its website from Pinterest. More importantly, this increase translated into higher sales numbers as more people discovered and purchased items featured on the platform.

By effectively utilizing Pinterest's visual nature combined with targeted keyword optimization and influencer collaborations, XYZ Clothing successfully increased its sales within the competitive fashion market.
Tips for using Pinterest to sell fashion products
One of the key tips for using Pinterest to sell fashion products is to create visually appealing and high-quality images. Pinterest is a highly visual platform, so it's important to capture your audience's attention with stunning visuals that showcase your fashion products in the best light. Use professional photography or high-resolution images to ensure that your pins stand out from the crowd.

Another tip is to optimize your pin descriptions with relevant keywords. By incorporating popular search terms into your pin descriptions, you can increase the chances of your pins appearing in user searches. Think about what words potential customers would use when looking for fashion items like yours, and include those keywords naturally within your description.

Additionally, make sure to tag other users or brands in your pins whenever applicable. This can help boost engagement and collaboration opportunities within the fashion community on Pinterest.

Furthermore, consider creating boards that cater specifically to different trends or styles within the fashion market. By organizing your pins into themed boards, you make it easier for users who are interested in specific styles or trends to discover and engage with your content.

Don't forget to cross-promote across various social media channels by sharing links back to specific boards or individual pins on Pinterest. This can drive traffic from other platforms directly towards your fashion products on Pinterest.

These tips will help maximize visibility and engagement for selling fashion products through Pinterest's unique visual platform.
Ready to start to sell in the fashion market?
In this digital age, where social media platforms dominate the online landscape, Pinterest has emerged as a powerful tool for businesses in the fashion market. Its visual nature and vast user base make it an ideal platform to showcase and sell fashion products. By leveraging Pinterest effectively, fashion brands can drive traffic, increase brand visibility, and ultimately boost sales.
To harness the full potential of Pinterest for selling fashion products, businesses should focus on creating visually appealing content that aligns with their target audience's preferences. Utilize high-quality images, compelling descriptions, and relevant keywords to optimize your pins for search engine rankings.
Furthermore, engaging with your followers by regularly pinning fresh content and interacting with their comments will help build trust and loyalty among your customer base. Collaborating with influencers or running contests can also generate buzz around your brand and attract new customers.
A case study of a successful fashion brand reveals just how impactful Pinterest can be in driving sales. By strategically curating boards that showcased their latest collections and collaborating with influential users to promote their products through sponsored pins, they were able to significantly increase website traffic and conversions.