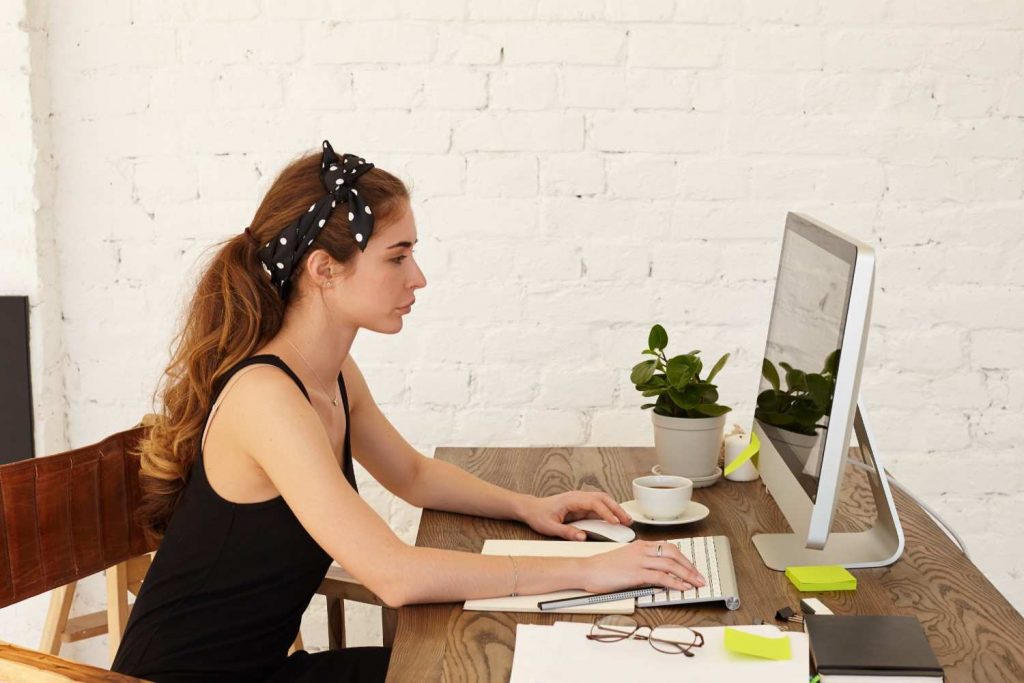 The demand for creative and engaging content is always on the rise. It's especially important for small businesses that have their own website and social media channels as the only marketing tools they can afford. However, writing engaging and brand-centric content isn't easy. 
If you are looking to write compelling articles that send your brand message and convert regular visitors into paying customers, these tools might help. However, some prefer to take the shortcut and directly hire the best article writing services.  
Tools used by article writing services to write captivating content:
Best Tools for Grammar and Spelling
Okay, so here's the deal. Native English speakers have this natural knack for the language, right? They don't usually sweat over grammar rules while writing. But hey, even they can slip up and make some spelling blunders. Big shots like publication houses and authors can afford full-time proofreaders to fix these issues and make their articles look professional instead of appearing careless to their readers.
However, most small entrepreneurs and budding entrepreneurs can't afford that cost. Instead, you can use tools like Grammarly, QuillBot, or ProWritingAid for the job. All of them have free plans while advanced features are locked behind paid subscriptions. However, the free tiers are powerful enough for most needs of entrepreneurs and business owners. Looking for premium features like plagiarism check, paraphrase, and summarizer? Then you must subscribe to their paid plans. If you want to save time on writing spell-checked and grammatically accurate articles, hire professional article writing services.
Best Tools for Content Strategy
Coming up with fresh new content ideas can be challenging. Even when you involve your entire team in the brainstorming sessions, you don't have years of experience of web content writers or their expertise in delving into different niches. Instead, you are spending most of your time thinking about growing your business while your staff has their assigned roles.
Thankfully, you can leverage the tools used by experienced article writers. Let's start with Evernote. You can jot down all the ideas that pop up in your head throughout the day and access it from any device. Use it for taking notes and staying more organized. It also has useful features like a web clipper that lets you save interesting videos, articles, and web pages to reference later on.
Then there's ContentShake AI. A convenient and powerful tool from Semrush. Just enter a keyword into this tool and let it work its magic to churn out interesting content ideas and even assist you in writing great articles. Don't leave out AnswerThePublic while researching your content strategy either. It helps you look for the search difficulty of a keyword and presents you with trending topics based on those keywords.
Best Tools for Design
When you get content writers for hire, they will write a brilliant article for you and structure it in the ideal way to make it more digestible for the audience. Apart from that, they also make it interactive enough to grab your reader's attention and guide them all the way to the CTA button or link. However, the best articles never contain just words, do they?
They need amazing pictures to support and prove the points presented in the article and provide the readers with a well-rounded experience. That's where design tools come in. For instance, Canva allows you to create stunning visual content within a limited time and comes with a library of templates and stock images to make your task easier. 
Looking to present boring data in an interesting way? Infogram helps you create beautiful charts, infographics, slides, maps, reports, and more. The tool helps you visualize boring data into a presentable and digestible format within minutes. Its user-friendly design makes it a breeze for beginners to use.
Best Tools for Productivity
Entrepreneurs always feel like they need more hours in the day because time is tight. When you're juggling a business and writing killer articles, wasting time isn't an option. That's where productivity tools come to the rescue. Take Trello, for example. It's a fantastic project management tool that helps you get more done. With it, you can set up a smooth workflow, use writing sprints, plan your content, and connect it to tons of other apps like Google Drive, Mailchimp, and Slack.     
Well, there you have it – these awesome tools can help you create amazing articles without breaking the bank. Don't rush, try them all, and see the magic they add to your article writing game before you commit to any. You can also choose to solely focus on your business while outsourcing these tasks to skilled article writers.