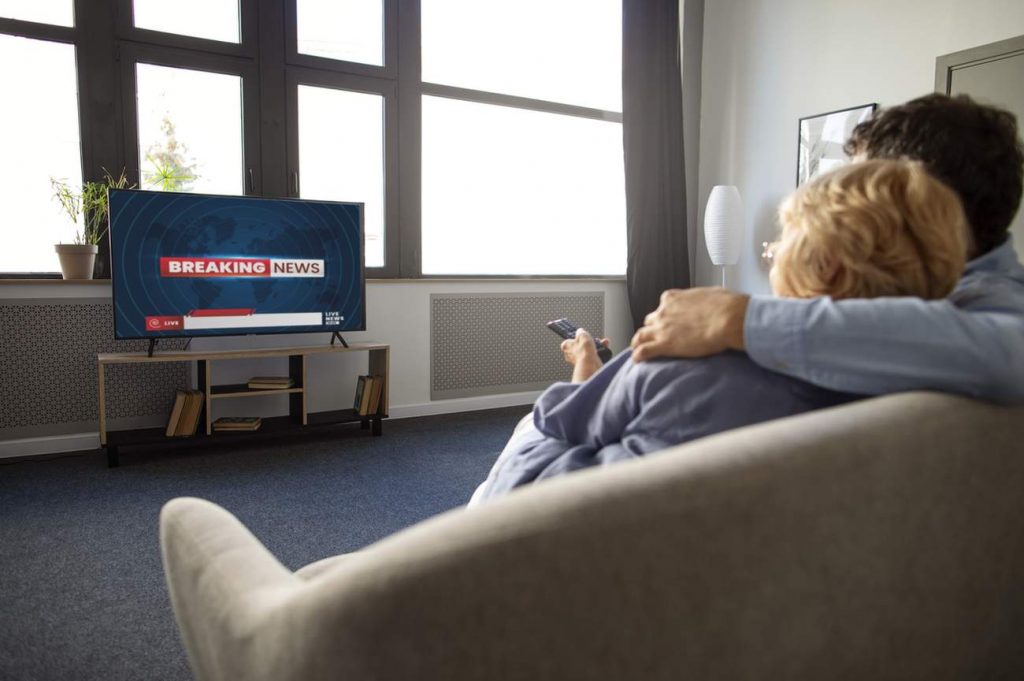 Till a few decades ago, television viewers were not so demanding. They used to watch TV in their free time and will watch whatever is broadcasted. Now times have changed and there is a tremendous change in viewers' demand.
To keep the audience engaged, IPTV service has entered the market and many IPTV service providers confront all challenges to become the best IPTV service provider in the entertainment industry.
Starting an IPTV business is a simple and easy one but surviving the market is the most challenging aspect. Today you can find many best free IPTV streaming apps and users are comfortable using those free IPTV services.
Now the question is how you are going to stand in this competitive market. How can you make an audience get registered with a paid IPTV streaming app? The only solution to these issues is you need to provide a trendier IPTV platform that includes all the latest trends.
If you take the IPTV business seriously, then you need to first learn the emerging trends in this industry that will help you stand alone among the fierce competition and deliver the best IPTV streaming service to your customers. Let us take a deep look at all the key driving trends of the IPTV business.
Trend #1: TV on multiple screen sizes
There is no secret that Smartphones, Tablets, and gaming consoles have taken over the entertainment industry. TV shows are no more meant to be watched on TV alone. You can watch them on your smartphones, Firestick, Fire TV, and many more.
While building online IPTV streaming services, you need to make sure that the streaming platform is device compatible. Satisfying each user's demand as per their device is very essential to succeed in this business.
35% of IPTV viewers are using Firestick to watch IPTV channels. By taking this statistic seriously, many IPTV service providers work hard to become the best IPTV for Firestick. You need to be more determined about the users' expectations and demands and should incorporate the trend that will help you to acquire and retain your customers.
Trend #2: OTT has become the toughest competitor
OTT service providers have become the most threatening competitors for IPTV service providers. OTT platforms also offer almost the same service that IPTV platform provides. Customers can easily choose OTT services over IPTV services.
Both use the same internet connection to deliver video streaming services and both are the leading video monetization platforms. Even an aspiring entrepreneur may get confused to choose between IPTV and OTT. You need to grab the attention of the audience towards your IPTV platform and should learn to overcome the competition.
Although OTT and IPTV services may look the same, IPTV business has greater pros when compared with OTT business. With the best IPTV streaming software, you can assure high-quality video content and can also let users access all cable-only shows which are not accessible with OTT platforms.
Trend #3: Simplified Search and Filtering option
Online customers are already used to discovering products through advanced search and filtering functions. Your IPTV platform should understand this basic desire of your audience and should embed tech-driven searching tools that will let users easily find the video or channel of their choice.
Make sure your IPTV platform has the basic search categories like film title, director of the film, any actors involved in the film, released year, and many more. This will let users easily get into the film page and start viewing the video.
There is a proven statistical aspect that 67% of online viewers move to competitors' services as they are not satisfied with the search tool that is provided by their existing IPTV service provider. You need to analyze customers' searching behavior and should offer recommendation videos that will impress them to choose your IPTV platform and to stay with your IPTV business.
Trend #4: Better personalization using AI and ML
Artificial Intelligence (AI), and Machine Learning (ML) are the two major technologies that have dominated each business in recent days and IPTV is no exception. These technologies are specialists in offering personalized services to customers. This is going to help to escalate your IPTV streaming services among your audience.
80% of the audience prefers services that offer personalized experiences. 72% of the audience gets engaged only with personalized messages. This proves you have greater scope in your IPTV business when you integrate these two result-focused technologies with your IPTV streaming sites.
By using AI and ML you can automate multiple tasks that will save your operating time and enhances productivity. You can focus on personalization and find your customers' areas of interest. Some may be interested and they may be in search of the best free sports streaming sites. By analyzing their interest, you can recommend them those channels and can delight your customers.
Trend #5: Enhance user experience with AR and VR
Augmented Reality (AR) and Virtual Reality (VR) are the top trends that have highly influenced the viewing experience of viewers. Streaming interactive content has become a need for any entertainment industry as viewers are highly attracted to this new advanced concept.
To gain control over your audience it is very essential to embed AR and VR technologies with your IPTV streaming apps and let your audience have a superior viewing experience while accessing your IPTV for firestick. You can impress your audience with these twin technologies.
You need to understand there is already a high demand for AR and VR in the market. Still, many of your competitors have not tried it in their IPTV business. This shows that using AR and VR in your streaming platforms will make you stand alone in the crowds and will have a competitive advantage over your competitors.
Conclusion
Now you are clear with some of the major IPTV trends. All you need is to implement them with your IPTV business and start witnessing the revolutionary change in your turnover. Even though you may have better customer service and other attractive features and if you fail to go along with the trend then you are going to lose the battle. Start staying on top of all the latest IPTV trends and dominate the entertainment industry with your feature-rich IPTV platform.