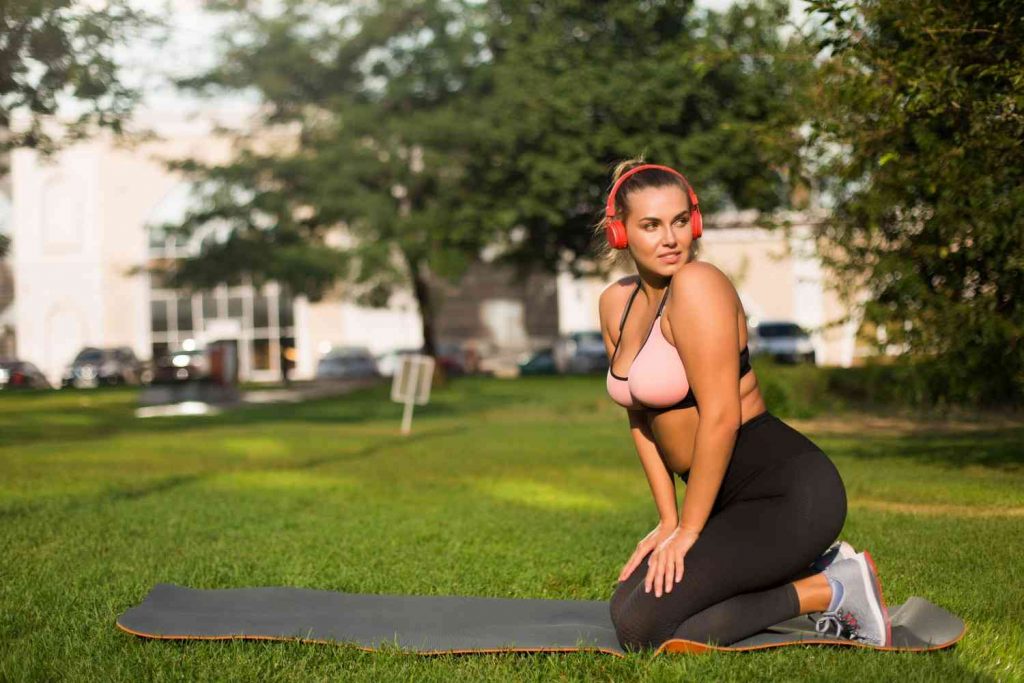 Yoga has gained popularity as a type of exercise and meditation that helps people stay healthy both physically and mentally. Yoga attire has become more and more popular as the practice has developed. Yoga tops are prominent among the essentials of a yogi's clothing. While doing yoga, people can show their distinctive style while also getting the required support and flexibility from these adaptable clothes. 
It can be difficult to find the appropriate yoga clothing for every person. There are specific yoga tops designed for plus-size women.
We will examine the characteristics, advantages, and various styles of yoga shirts in this article to assist you in selecting the ideal one for your mindful exercise regimen.
How Important Yoga Tops Are
Yoga tops are made especially to improve the yoga experience. In terms of comfort, breathability, and range of motion, the appropriate top can make a big difference. A decent yoga top enables you to concentrate on your postures without being distracted, regardless of the type of yoga you're doing—Hatha, Vinyasa, or any other.
The capacity of yoga shirts to wick away sweat is one of their essential characteristics. Your body temperature will increase during a strong yoga session, and you may start to perspire. In order to keep you cool and dry throughout your practice, high-quality yoga tops are manufactured from materials that assist draw sweat away from the skin, including polyester or bamboo.
The fit is an additional important factor. Depending on the wearer's inclination, yoga tops are often created with a relaxed or form-fitting style. They are designed to be flexible, preventing your top from riding up or limiting your range of motion when you are in a pose.
Yoga top varieties
Yoga tops come in a variety of styles, each with its own advantages. Here are a few well-known kinds:
1. Tank shirts: These are a traditional choice for yoga practitioners. They have thin shoulder straps, frequently in a racerback style, which offer good support while allowing for a large range of shoulder and arm action. For hot yoga courses or for individuals who want the most airflow possible throughout their practice, tank tops are perfect.
2. T-shirts: Yoga t-shirts have a looser fit, which allows for greater mobility and a more laid-back appearance. Typically, they are constructed of soft, breathable materials that keep you comfortable while you practice. T-shirts are a fantastic option for those who want a little more covering and a looser fit.
3. Crop tops: Crop shirts have become more popular recently and are a stylish choice for yoga practitioners. These tops come to just above the waist, exposing your belly. For those who wish to show off their abs or enjoy the sensation of airflow on their skin during yoga practises, crop tops are fantastic.
4. Long-Sleeve Tops: Long-sleeve yoga tops offer additional warmth and coverage for yoga practices in chilly settings or during the colder months. They are often made of breathable, light materials that keep you cool while keeping your arms warm throughout practice.
5. Sports Bras: Although they aren't technically tops, sports bras are a need for female yogis. They offer crucial support, and for more comfort and style, they can be worn alone or layered beneath tank tops or t-shirts.
The Best Yoga Top: How to Choose
Take into account the following elements when choosing a yoga top:
1. Fabric: Choose fabrics made of moisture-wicking materials like nylon, bamboo, or polyester. Throughout your practice, these materials will keep you dry and comfy.
2. Fit: Choose a top that is comfortable to wear but not too loose or tight. Choose a style that flatters your body type and is comfortable after taking into account your preferred level of coverage.
3. Support: If you need more support, choose a yoga top with a built-in bra or think about wearing a supportive sports bra underneath.
4. Style: Take into account your own tastes and style when selecting a yoga top. There are numerous styles that may be found that accommodate varied tastes and body types. Popular choices comprise:
Conclusion:
In summary, yoga shirts are an important component of a yogi's wardrobe since they provide comfort, flexibility, and style when practicing. These clothing items are made to support the body's motions and provide unfettered mobility, allowing users to fully engage in their yoga sessions. Yoga tops come in a variety of styles to meet different body shapes and preferences, whether it's a loose-fitting tank, a form-fitting crop top, or a supportive sports bra.
Faqs
Q: How do I care for my yoga tops?
A: The care instructions may vary depending on the fabric, but generally, it is recommended to follow the washing instructions provided by the manufacturer. Most yoga tops can be machine washed in cold water on a gentle cycle. Avoid using harsh detergents or fabric softeners that can damage the fabric or affect its performance.
Q: Where can I buy yoga tops?
A: Yoga tops are available in numerous sportswear and athletic clothing stores. You can also find a wide selection of options online on websites dedicated to yoga apparel or general e-commerce platforms. Some popular brands for yoga clothing include Lululemon, Alo Yoga, Athleta, and Manduka, among others.
Q: How do I determine my size for a yoga top?
A: Sizing may vary between brands, so it's best to consult the specific brand's size chart before purchasing. Generally,