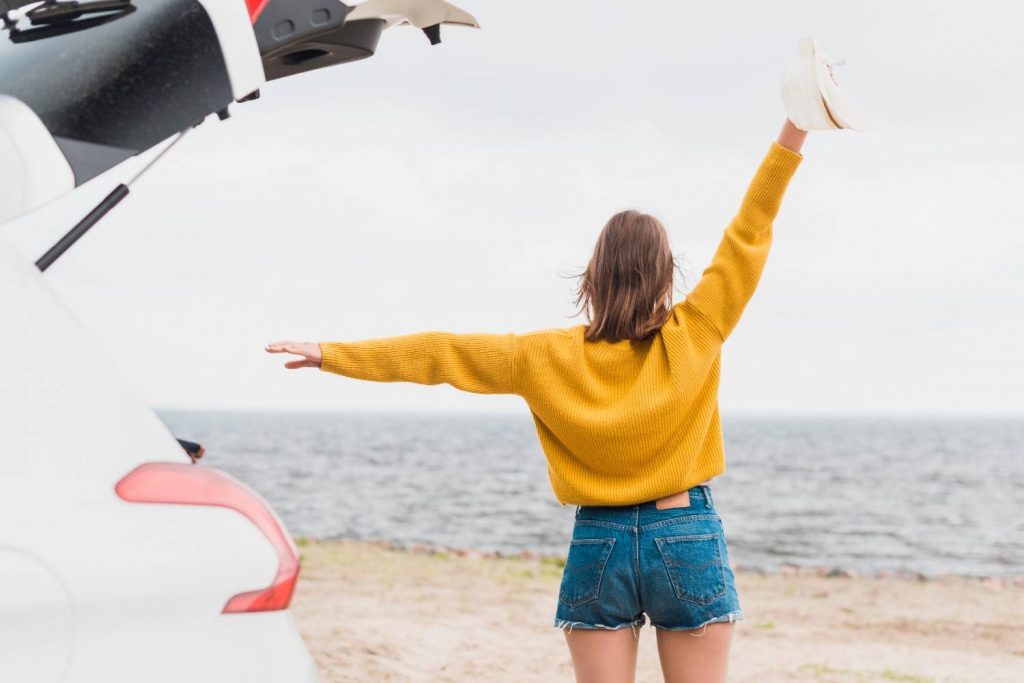 Located on the border of California and Nevada, Lake Tahoe is a well-known freshwater lake of Sierra Nevada. It's famous amongst tourists mainly for its beaches and the ski resorts you can reside in there. From the Sand Harbour Beach and Spooner Lake on the Northeastern side to the 1929's Nordic-type mansion in the southwestern region, Lake Tahoe is well known for its tranquil ambiance.
There are several things that you can do in Lake Tahoe. Whether you are visiting the place with your family or friends, with your partner, or out alone on a solo trip, this place has a lot to offer. This article will discuss some of the best things to do in Lake Tahoe.
Things to Do
Emerald Bay State Park is a must-visit if you plan a Lake Tahoe trip. The best place to explore the natural beauty of Lake Tahoe is the Emerald Bay Park. The place is famous for its granite cliffs within the inlet, towered and surrounded by trees. You will be awestruck by the breathtaking scenic beauty you will see at the Emerald Bay Lookout. The Eagle Trail has scenic beauty on every side where you look. The entire 1.9 miles of this hike will be the best one hour of your entire trip.
The Palisades in Lake Tahoe is regarded as one of the best ski resorts in the world. It is 6000 acres of land that offers you to ski your heart out all over. If you are visiting Lake Tahoe without a second thought, visit this place and make your bookings. Besides it also encompasses the Alpine Meadows and the Olympic Valley.
The Palisades offers the longest ski and snowboard session every year. Going there with your friends and family will be nothing but a blessing to your eyes and heart, and all you'll bring back is a lifetime of memories. The place experiences extreme snowfall up to level of more than 400 inches every year. That's a major reason why the 1960s Olympics was held here. Tourists worldwide visit this place every year, especially in winter, to experience this ski resort.
Kings Beach Recreation Area
Kings Beach is situated along the northern coastline of Lake Tahoe, on the borders of California. Tourists tend to like this place anyway because of its carefree ambiance. Children love to visit the beach, and its yellow waters feel very pleasant under the Sun. You can swim, go for a boat ride or just lay under the sun rays for a sun bath. Apart from these, the beach has an additional park with refreshment rooms for more recreation.
Until the 1990s, this park was nothing but a stable for some dozen horses. After this, the Van Sickle family donated 542 acres of land to make this State Park. Today it stands as one of the top attractions of Lake Tahoe. Mainly people visit this place because it has a direct connector trail to the Tahoe Rim Trail, another top attraction of Lake Tahoe.
Another important reason for going to the Van Sickle Bi-State Park is that it is a walking distance from the casinos. Best for hiking, this place will give you an uncrowded ambiance and allow you to see waterfalls. If you are flying to Lake Tahoe, visiting Van Sickle Park is one of the greatest things to do, once or more, as per your needs.
Usually, the Harrah's Casino can be your narrow escape from the physical outdoor activities you experience on your trip's initial days. Feeling the silent nature, looking at the beautiful frames of Lake Tahoe from a distance, and just enjoying the company of yourself or the ones you are out on the trip with can be some quality hours you spend here. It is situated on the Southern side of Lake Tahoe in Stateline, Nevada, and offers various casino games like slot and table games. You can have a wonderful end to your trip here with clubs and dining-out options.
What To Check Before Booking A Flight?
Check the date of departure very carefully. Make sure that you book the good day's destination flights.
Check the transit and layover days as well. Anyone who would prefer to travel will have the least stoppages, according to your budget travel.
Besides, to be more sure about the flight, check its past performances to know its authenticity.
To ensure yourself about the airline's services, look at its reputation and go through its website to learn about its services.
Remember to opt for some food items and drink if it's a long journey.
The credentials you have entered should not have any mistakes. Re-check the spelling and numbers before you finally book and pay the money for the airline reservation.
On reading this far, you must already be aware of how beautiful Lake Tahoe is and that it can offer you beautiful and adventurous activities, along with some fun things to do. Book your tickets for tourist attractions beforehand and enjoy your journey to Lake Tahoe to the fullest!