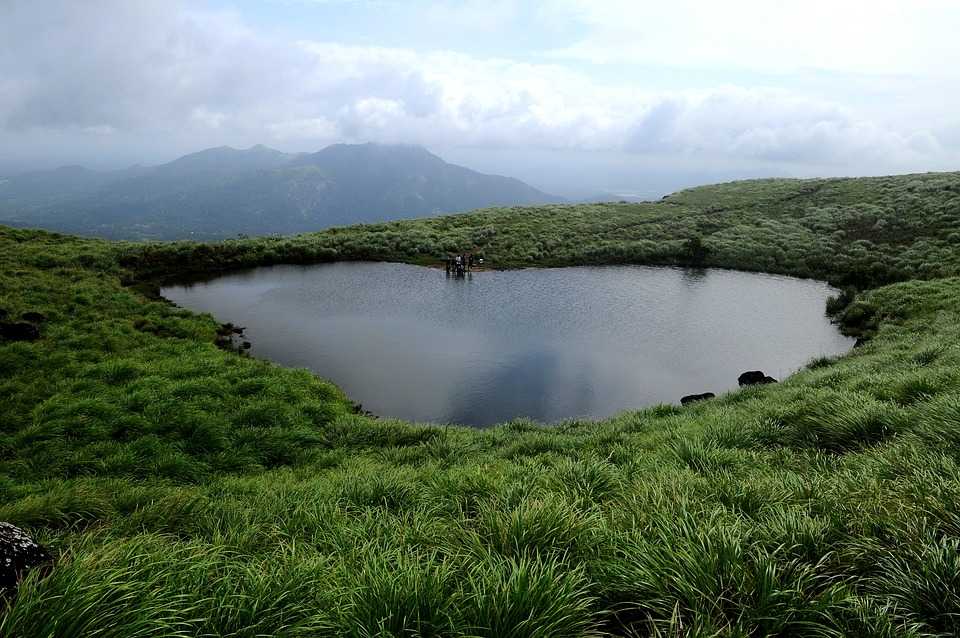 Kerala, the southern state of India, is renowned for its landscapes, backwaters, and vibrant culture. Further, hill stations in Kerala offer a refreshing retreat from the bustling city life. It is also known as Gods own country, place of calm backwaters.
Above all the state is famous for its coastal beauty and also for its beaches. In this blog, we will take you on tour of its top 10 hill stations. The Mumbai to Kerala tour packages are specifically curated for holidaymakers from Mumbai. Get ready to embark on a journey through misty mountains, green valleys, and waterfalls.
1: Munnar A Paradise for Nature Lovers
Our journey begins with Munnar, one of the most known hill stations in Kerala. Moreover, it is a small hill station nestled in the Western Ghats. The Munnar is known for its sprawling tea plantations misty hills, and breathtaking landscapes.
Explore the lush greenery of the Eravikulam National Park, home to the endangered Nilgiri Tahr. You can take a lazy walk through the aromatic tea gardens. Further, do not miss the charming beauty of Mattupetty Dam and the Tata Tea Museum. As they offer insights into the regions tea heritage.
2: Wayanad Where Nature Embraces You
Next on our plan is Wayanad, a captivating hill station. It is further known for its scenic beauty and rich biodiversity. Firstly, this stunning place is all about fantasy and sacred nature.
Secondly, you can trek through the charming Edakkal Caves. These ancient rock engravings tell stories of the past of the region. Explore the serene Pookode Lake and revive your senses amidst the tranquil surroundings. Wildlife lovers can spot elephants, tigers, and other wildlife at the Wayanad Wildlife Sanctuary.
3: Thekkady A Wilderness Escape
While continuing our journey, we arrive at Thekkady, a nature lovers heaven. The <i>Periyar National Park, nestled in the Western Ghats has a diverse flora and fauna.
Embark on a thrilling wildlife safari and spot elephants, tigers, and more. Further, take a boat ride on the tranquil Periyar Lake, having lush green forests. Meanwhile, the spice plantations in Thekkady offer a chance to witness the regions spice fields.
4: Idukki A Serene Retreat
Idukki, known for its stunning landscapes and pristine lakes, is our next destination. Visit the Idukki Arch Dam, one of the worlds largest arch dams. Meanwhile, marvel at the stunning views of the nearby hills.
The Idukki Wildlife Sanctuary gives a chance to see diverse wildlife, including elephants and bison. Do not miss a peaceful boat ride on the Idukki Lake. Further, surrounded by verdant greenery and mist covered hills.
5: Vagamon Tranquility Personified
Next on our planis Vagamon, a hidden gem tucked away in the Western Ghats. Known for its rolling meadows, pine forests, and scenic valleys. The <u>Vagamon Pine Forest</u> has tall pine trees and cool breeze.
It is a perfect spot for a walk or a picnic. The Kurisumala Ashram, on a hill, gives a divine retreat and charming views of landscapes. Further, for adventure seekers, Vagamon offers paragliding, trekking, and rock climbing. The Vagamon Lake, having lush green hills, is an ideal spot for boating.
6: Ponmudi Natures Delight
Our final stop is Ponmudi, a charming hill station. Moreover, known for its misty hills, winding roads, and tea gardens. While ascending the winding roads, you will be greeted by lovely views of the valleys.
Take a stroll along the Golden Valley, where you can spot colorful butterflies and streams. The Meenmutty Falls, with its three tiered cascade, is a sight to behold amidst nature. The Peppara Wildlife Sanctuary has variety of wildlife species, including elephants, deer, and leopards. Ponmudi is a famous trekking spot, with trails leading to Agasthyarkoodam and the Bonacaud Peak.
7: Vythiri A Tropical Paradise
Continuing our tour, we arrive at Vythiri, a charming hill station in the Western Ghats. Known for its tropical rain forests, gushing waterfalls, and luxuriant flora.
Above all, it is a perfect escape for nature lovers. Explore the beauty of the Chembra Peak, take a stroll through tea and coffee plantations. Further, refill your senses with a visit to the serene Pookode Lake.
8: Peermede Where Tranquility Reigns
Next on our plan is Peermede, a hill station. It is known for its hills, tea plantations, and spice gardens. Enjoy the calm of nature as you explore the charming landscapes.
Further, visit the Parunthumpara viewpoint, and immerse yourself in the aromatic tea estates. The Grampi viewpoint offers charming views of the nearby valleys. While the Thrissanku Hills provide a scenic escape to them. In short each and every point is enrolled in natural beauty her.
9: Silent Valley A Pristine Wilderness
Our journey takes us to the Silent Valley National Park, a UNESCO World Heritage Site. Moreover it is a heaven for nature lovers. Known for its rich bio diversity and sacred wilderness.
Above all, the Silent Valley is home to rare species of flora and fauna. Embark on a guided trek through the dense forests and spot wildlife in natural habitat. Further marvel at the cascading waterfalls that adorn the landscape.
10: Ranipuram Natures Retreat
Our final spot is Ranipuram, a lesser known hill station nestled in the Kasaragod district. Explore the tranquil beauty of the Ranipuram Wildlife Sanctuary. Further, a home to a varied range of wildlife species.
Trek to the Ranipuram Peak and enjoy charming views of the nearby landscapes. The rolling meadows, dense forests, and peace make it a perfect escape for nature lovers. In other words it is a heaven for them.