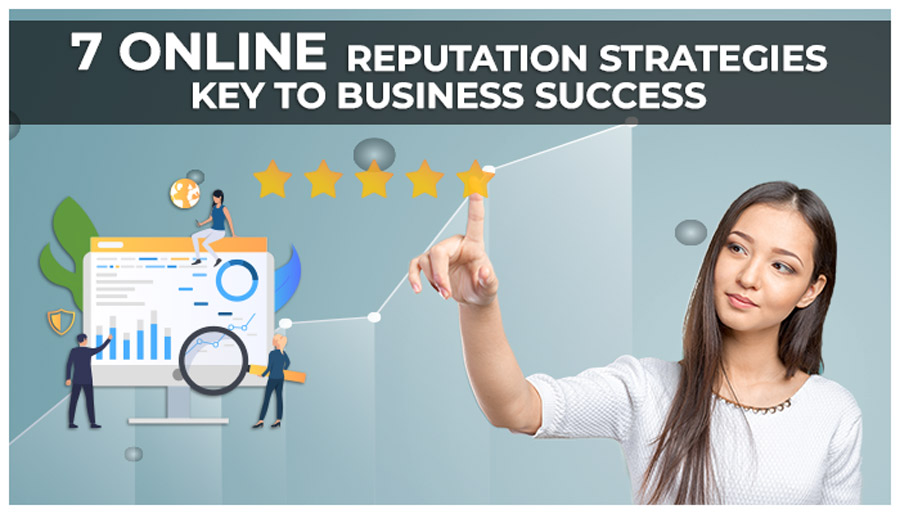 These days, a company's digital presence and online reputation is critical to the credibility and growth of the company. Online reputation management is an aspect which is currently flourishing on its own and there are several companies who are availing online reputation management services as well. While it may seem absurd to you, it makes a whole lot of sense when thought about in detail.
Any company's initial observation by a client starts with a Google search. Majority of the customers only proceed with their agenda if the results of the searches are satisfactory to them. If your online presence makes a good impact on them, it helps your business and if not, it is detrimental. To capture the essence of online business by understanding your potential clients, online reputation management becomes crucial. As this is a new aspect for you, here are 7 strategies which will help you with the online reputation management of your brand:
ELIMINATE ISSUES WHICH RESULTED IN A BAD REVIEW
Getting bad reviews, while unfortunate, is a part of being a business. However, a bad review gives you invaluable insight on the customer requirements and needs. Do not let a bad review end up being two bad reviews. It may be an obvious thing, but you need to work on what caused that review in the first place. Resolve the issue with your clients, remove the reason for their complaint and solve the root cause of that problem so that it does not repeat itself in the future for any customer. This helps you avoid a potential bad review in the future regarding the same problems and shows the customer that you resolve to work on your company's shortcomings.
PRODUCE RICH AND COMPETETIVE CONTENT
The content of a company is extremely crucial to the online presence of a company. It is easy to write content with keyword stuffing regardless of whether that content is useful, relevant, or good. While you may feel that rich content is not necessary, a bad plethora of content absolutely demolishes your online reputation. It may end up deeming your company as not knowledgeable and not fulfilling the customer needs. Google, as well as your visitors, they all look for fresh and important information. If you provide them with innovative content which no one in your field is providing or give them information ahead of time, it generates a positive effect and is called positive information. This also plays a major role in your online reputation management.
AUDIT YOUR COMPANY'S DIGITAL PRESENCE
Always ensure beforehand utilizing ORM services that you are aware of your previous digital presence and what is being floated around regarding your business. This is a part of the initial information collection, and its main responsibility is to provide you with the target areas required to work on and focus on when taking help of online reputation management services. Look at the general consensus of people regarding your business. What credibility do you have? Is your reputation mostly positive or negative? Is there any issue to be immediately resolved which you may have neglected? All of these are important before starting work on strengthening the company value.
BROADEN ONLINE PRESENCE
Having a broad and widespread online presence is crucial to online reputation management of your business. Social media is one of the best platforms in today's times to connect with the majority of people, including your previous or potential clients. Facebook, Instagram, and Twitter are some of the most used digital platforms currently and additionally other social media sites like LinkedIn and Pinterest are all important and extremely useful in enhancing the digital footprint of your company. These sites allow you to connect to the people more and enhance the standing of your company online. This expansion of the business via social media even helps you reach your target audience directly and helps with the search results as well.
UPDATE BLOGS REGULARLY
Blogging is another important and trendy strategy utilized by businesses nowadays. Blogging helps the company create a chance to get loyal followers while simultaneously showing the expertise you have in the field. This helps in increasing brand credibility among people. Blogging also helps with SEO and helps connect various social media platforms.
UNDERSTAND GOOGLE AND ITS WORKINGS
Google is a widely used search engine and many people use it to look up companies for services they need. This gives you a chance to be on the forefront of the race. However, rarely do people move past the first page of Google. Herein, it becomes your responsibility to build such a strong presence that it shows itself in the top searches. It is thus required that you have a first-hand understanding of how the Google algorithm works and how you can manipulate it to your advantage. This helps you stay on top and here, you can also take the assistance of digital marketing services for small businesses to strengthen it.
INVEST IN ORM SERVICES
Also known as online reputation management services, they are nowadays a necessity for the companies. Online reputation management is an extremely time-consuming process and requires a large amount of effort. If you are new or unaware to its technicalities, it can often be frustrating for you to do it yourself. In such times, it is best to take help from online reputation management companies who can do this task for you in an easier and more efficient manner so that you are not worried about where to begin.
Sygnius Digital is one of the best online reputation management companies which focuses on setting you up with the best ORM services. Our main objective is to provide you with best reputation management services and help you with your online reputation management in an effective manner. Our company also provides you with some of the best SEO services for business and is a digital marketing services company with affordable local SEO services as well as SEO reputation management tips. Connect to us today so that we can help your company achieve more via digital marketing and online platforms.