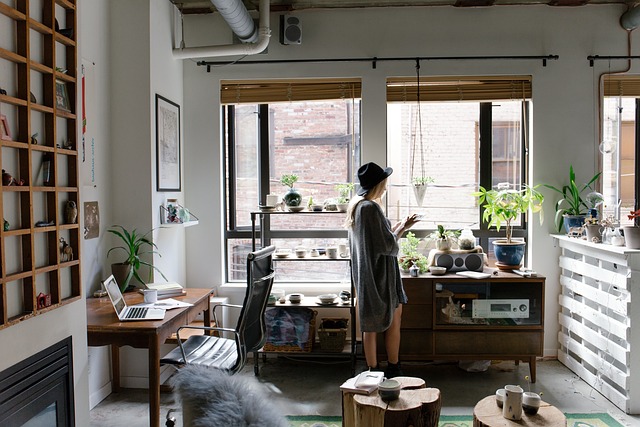 Every person spends most of his time at work and taking stressed about how to manage so many expenses but when he returned home, he gets some relaxing moments. So, it is essential to keep your house spic and span because your home is a reflection of your thoughts, but also a personal haven where you can get some quality moments using innovative home decor and some great home furnishings.
Bedsheets
Your bedroom must be your favorite place and it can look awesome with some great bedsheets. A single bedsheet change can change the entire ambiance of your bedroom. Whether you are bumping into a good bedsheet or your friends are bumping over it, a bedsheet makes an exquisite patchwork to your bedsheet. If you want more fusion or rustic flavor in your bedsheets, you can go for Ajrakh, kalamkari, Kantha, and Ikat, etc. or if you want a more contemporary look, go for digital muslin, shibori, abstract rayon, and viscose crepe, etc.
Cushion Cover
It can be a great way to have a mix of colorful cushions for a more appealing look. These not only brighten the space but also works as an excuse to lie down where you find one. Once you are done with getting cushions of the right shape and size, add some twisting stitches to your cushion covers. Some of the suitable fabrics can be kalamkari, indigo, Kantha, raw silk, quirky textured linen, and cotton slub checks. If you are not fond of stitching, you can shop for plain silk raw covers and can choose from different techniques
Wall decor/hanging
Choose your creative side and use fabric as your medium. Create breathy designs with simple craft materials and add a spark to your home life. Create a modern milieu by using contemporary fabrics like muslin, quirky poplin, linen textured, and rayon to create classic vandanvaar with some traditional fabrics like ajrak, banarsi, Ikat, kalamkari, and jacquard. You can simply hang a beautiful saree as a DIY to create an aesthetic look.
Tablecloths/mats
Your tablecloth adds beauty to your table cloth and you can dine in style with some great fabric patches. Table mats made out of fabrics like Kantha cotton fabric, Ikat, indigo, and ajrak are some popular names for creating decorative mats with some lace work. Life is not just about providing good food to your family but giving them great interior decor too.
Sofas
Forget the standard leather couch and style your living room with a tailored fabric couch. This will give your home a more voguish look exuding a homely vibe. With increasing demand and a plethora of fabric available, Ikat is the best suitable fabric used to design stand-out sofas. Due to its minimal motifs and sturdy nature, one gets an edge to choose from a wide range of blurry colorful yarns. You also have the choice to use other fabrics such as managalgiri cotton fabric, handloom textured, khadi textured, and jacquard design for your dream couch.
Rugs
If you are experienced with crochet, you can make craft different rugs for your home decor to add more charm to your house. You can still be resourceful if you are not well-versed in the art of crochet. Just use acrylic paint and some tape to turn boring rugs into interesting one. The most popular fabrics used for this are cotton, silk, jute, and synthetic fabrics like viscose, nylon, and polypropylene.
Decision time
Home furnishings is a boon to household people and you can do hell lots of creativity with fabrics of your bedsheets, sofas, rugs, cushion cover, wall decor/hanging, and table clothes/mats. There are various fabrics discussed for it and can be used in multiple ways to get an appealing look to your home interiors. Go and create fabulous designs!