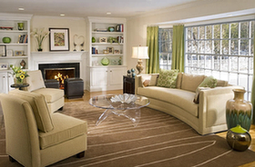 Decorating your home according to your styling is always a difficult task. While the process of creating your house can be thrilling, it can also be challenging. It might be difficult to strike the ideal balance between design and function. Perhaps the residence is too small for you to make extravagant gestures or perhaps your home is full of spatial peculiarities that you have no clue how, to begin with, anything to fix.
It can seem like a difficult effort to update your home's decor, but it does not need to be. You may make some creative changes and use some smart ideas to makeover your home within a limited budget. To help you create your ideal home following are 8 ingenious home decor tips to revamp your space today.
Transform Your Living Space with Unique Wall Art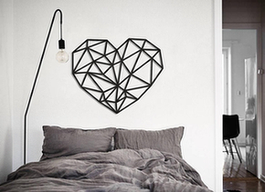 Wall art can quickly and easily make your space into a distinctive and personalized residence. There are countless alternatives, whether you choose abstract designs, scenes from nature, or portraits.
Try a large-scale piece of artwork for your walls or put together a gallery wall with a variety of sizes and types to make a visual impact. To create a unified design that shows your individuality and sense of style, always try to bring in creative styles by mixing and matching different colors.
Reinvent Your Furniture with Simple DIY Upgrades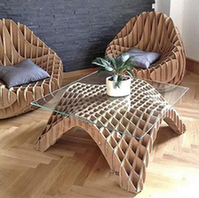 DIY upgrades can help you in upgrading your furniture in a stylish way. An outdated dresser or table can be totally transformed with a new coat of paint or stain. Your furniture can get a fresh look by adding fresh fittings such as handles or hooks.
Consider taking out a few shelves from a bookcase or hutch to make more room, or put ornamental paper to the rear of the shelf for a splash of color your home can feel brand-new and fresh within a limited budget with a little ingenuity and effort.
Maximize Storage Space with Clever Organizational Solutions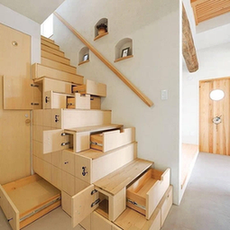 Being effective and organized is key to maximizing the storage capacity in your home. Start by tidying your home while getting rid of anything you don't require. Make use of vertical space by adding shelves or hanging organizers from the ceiling.
Invest in furniture with many uses, such as ottomans with concealed storage or bed frames with integrated drawers. A clutter-free, functioning house with plenty of storage space can be created by putting smart organizational ideas into practice.
Breathe New Life into Your Rooms with Indoor Plants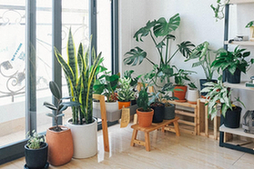 Any space in your house can benefit from the calming and revitalizing effects of indoor plants. They not only add visual appeal but also have a number of health advantages, including air purification and stress reduction. Adding flowers can help you create a natural border for your walking path.
Make sure to do your homework on how to take care of each plant properly to keep it happy and healthy. You may create a peaceful and welcoming environment in your home with a little amount of greenery.
Personalize Your Space with Fun and Functional Accessories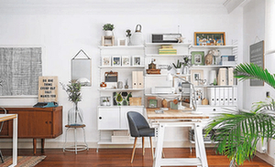 Home decor may be made more distinctive by adding captivating and functional accessories to your room. Choose a theme or color palette that fits with your aesthetic to start. To round off the theme, think about incorporating some bold drapes, rugs, and throw pillows.
Unique bed headboards can also help in making your room look more stylish. You can design a unique, fashionable space that is both enjoyable and practical by combining useful and aesthetic accessories.
Redefine Your Home's Exterior with Eye-Catching Landscaping Ideas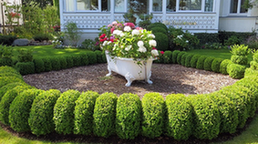 There are many attractive landscaping ideas you can try if you want to redefine the exterior of your home. Trees and plants with flowers can create a burst of colors. Use of a statue or water element for establishing a focal point.
Utilizing lights to draw attention to the aspects of your landscape at night. You can use a variety of plants, like succulents, shrubs, and decorative grasses, to add texture and depth. You can design a lovely and inviting outside zone with unique and eye-catching ideas that will improve the appearance of your home.
Unleash Your Creativity with Budget-Friendly Repurposing Projects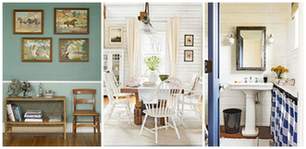 You do not always require a high budget for renovating your home. You can create a unique and stylish look by choosing budget-friendly ideas. With easy repurposing projects, you can explore your artistic abilities while providing your home with a fresh look. For instance, you could transform a bookcase into a plant stand or an old dresser into a creative kitchen island.
Additionally, you may turn common household things like jars and cans into vases or containers for keeping things. Using wallpaper or paint to change a room is also an appealing option. You can also use stencils to add designs to walls or furniture. You can build a lovely and distinctive home that represents your style on a budget with a little imagination and DIY expertise.
Conclusion
Your home needs to show off its unique charm, and first impressions play a big part in that. Following these suggestions can help improve the visual appeal of your house. Adding new decorations to your home, such as new throw cushions for a few deck chairs or even a handful of hanging plants can revitalize the overall look of your home. The above-mentioned suggestions can help you design a warm and welcoming space that reflects your individual taste and makes you feel at home.